Children from Kosovo enclaves go on their first vacation thanks to French humanitarian
"Here, for the first time in their lives the kids will enjoy a break in a peaceful place and feel free and safe" said French humanitarian Arnaud Gouillon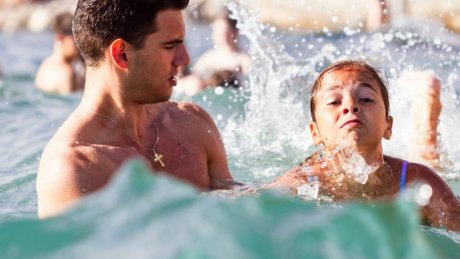 Foto: Solidarnost za Kosovo
For the eighth year in a row, the French humanitarian organization Solidarity for Kosovo is organizing summer vacations for 43 children from Kosovo enclaves.
Boys and girls from Gracanica, Partes, Budriga, Cernica, Dobrotin, Vidanje and Priluzje are staying in Tivat, Montenegro. Here they saw the sea for the first time in their lives, and discovered the joy of bathing in it.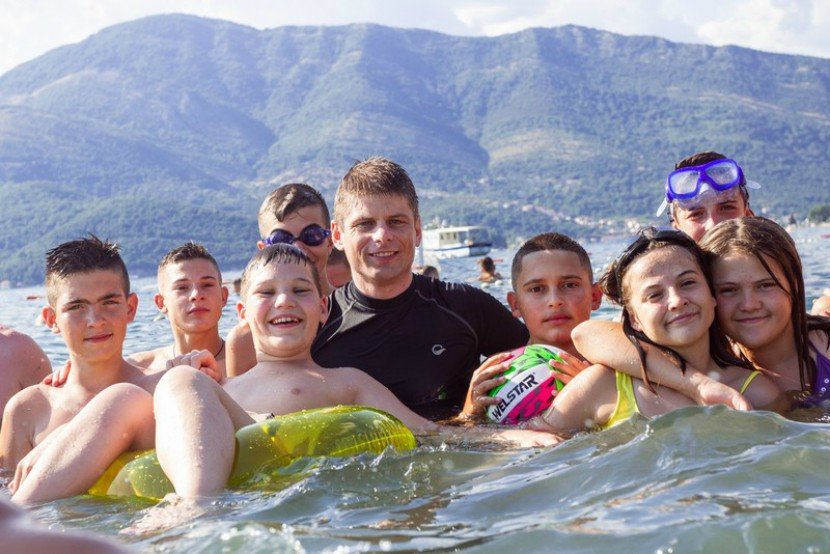 "This year has been a very turbulent one in Kosovo, with a lot of political and economic tensions, which is why a break away from a particularly difficult everyday life is more than necessary for children," says Gouillon, who heads Solidarity for Kosovo.
"Here, for the first time in their lives, the kids will enjoy a break in a peaceful place and feel free and safe. Since last September, when Kosovo authorities banned me from entering Kosovo, I've not had the opportunity to see the children from the enclaves. I feel incredibly happy and fulfilled here with them," he says.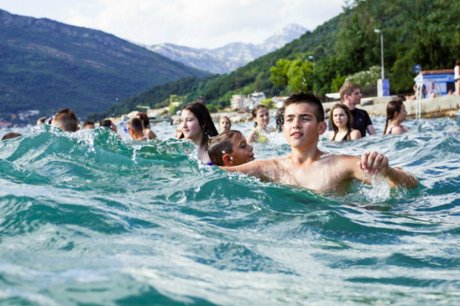 Besides going to the beach every day, the children are also taking swimming lessons, and occupy themselves with porting and artistic activities.
This program, which will last for seven days, will be enriched with an excursion to the Njegos Mausoleum on Mt. Lovcen, a visit to the Ostrog monastery, and a boat ride in the Bay of Kotor.
Since 2012, this project has been implemented in cooperation with the Diocese of Raska-Prizren of the Serbian Orthodox Church, which has selected eligible children according to social criteria.
(Telegraf.rs)