Serbia has no bigger friend or better neighbor than Romania: Palma meets with PM Dancila
We want to further deepen our cooperation and your visit to Romania will surely contribute to even better relations between our two countries, said the prime minister of Romania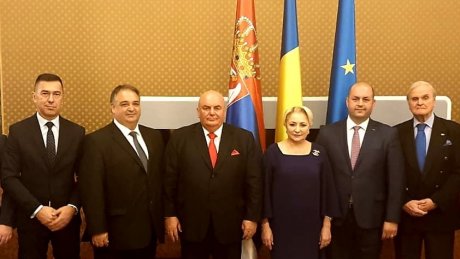 Foto: TV Palma plus
On the second day of Dragan Markovic Palma's visit to Romania, he and his delegation were received by the Prime Minister of Romania Viorica Dancila.
At the start of the meeting, Dancila emphasized the very good cooperation between Serbia and Romania, particularly within the quadrilateral made up of Greece, Romania, Serbia and Bulgaria.
"We want to further deepen our cooperation and your visit to Romania will surely contribute to even better relations between our two countries," said the prime minister of Romania, Viorika Dancila.
Dragan Markovic Palma thanked the prime minister of Romania for good cooperation.
"We are connected by history, Serbia and Romania have never had conflicts and have never gone to war, the Orthodox faith links us, because 90 percent of the population of Romania is Orthodox, we are linked by the Danube, Djerdap (Iron Gate) and the fact that you did not recognize Kosovo's independence," Markovic said.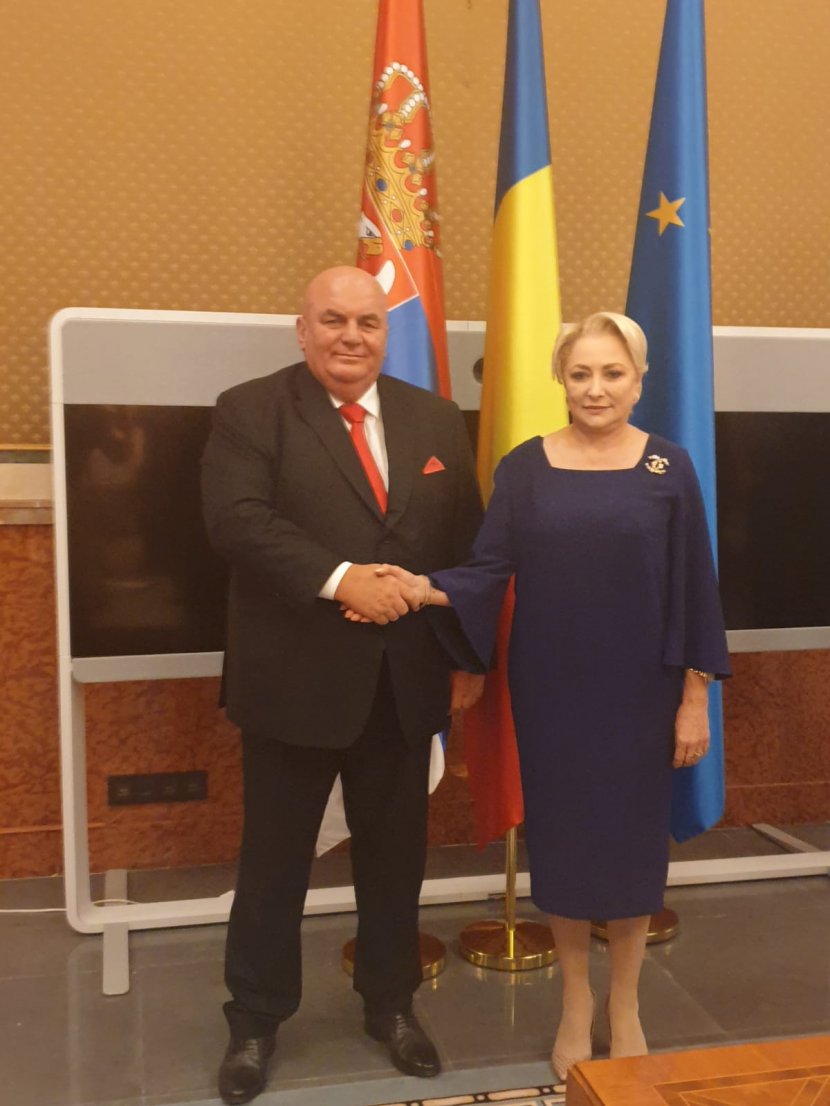 "Romania and Serbia have good cooperation. Trade between our countries amounts to about 1.6 billion euros and there is certainly plenty of room to increase it," the leader of United Serbia Dragan Markovic Palma said.
"Serbia is more popular than ever internationally thanks to President Aleksandar Vucic and Foreign Minister Ivica Dacic. Serbia expects Romania to continue supporting Serbia on the European path. The biggest problem are the 100 percent taxes imposed by the Kosovo administration. This directly violates the CEFTA Agreement of which you are also a signatory, as well as UN Resolution 1244, which is still in force, and with it the Brussels agreement is not respected, of which the EU is also a guarantor. I am sure that you will continue to support Serbia and that Serbia has no bigger friend or better neighbor than Romania," Markovic concluded.
"Thank you for your kind words and your sincerity. I will always support Serbia," Romanian Prime Minister Viorika Dancila said at the end of the meeting.
During his two-day visit to Romania, Dragan Markovic Palma also met with three ministers of the government of Romania - Stefan Radu Oprea, Minister of the Business Environment, Trade and Entrepreneurship, Minister for Youth and Sports Constantin Bogdan Matei, and Minister for Regional Development and Public Administration Daniel Suciu. Markovic also met with Deputy Speaker of the House of Representatives Carmen Mihalcescu, members of the Romanian-Serbian Friendship Parliamentary Group, and members of the Jewish community in Romania.
(Telegraf.rs/Tanjug)