Haradinaj's sudden trip to New York! He meets with Trump's and Merkel's people: the details
Hashim Thaci and Behgjet Pacolli are already in New York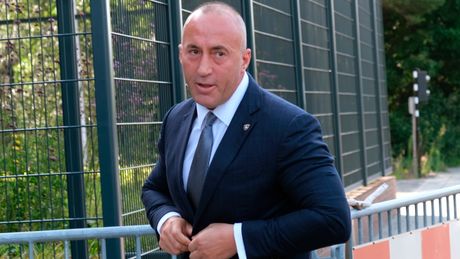 Foto: Tanjug/AP Photo/Michael Corder
The prime minister of temporary Pristina institutions, Ramush Haradinaj, spoke in New York with US Special Envoy for the Balkans Matthew Palmer, the Kosovo press reports.
According to the reports, Haradinaj reiterated readiness to reach a legally binding agreement, which entails mutual recognition within existing borders.
Haradinaj also met with German UN representative Christoph Heusgen while in New York, and thanked him for Germany's and Chancellor Angela Merkel's stance against changing borders, and for the efforts to reopen the Belgrade-Pristina dialogue without conditions, Zeri reports.
The Pristina press also quoted a statement from Social Democratic Party leader Shpend Ahmeti who said Haradinaj told him he had to travel to New York to prevent bad things from happening to Kosovo.
"He said - the president of Kosovo is already there, as is the president of Serbia, and they may be 'cooking up a new map to paritition Kosovo, as they did last time'," Ahmeti said.
(Video: Haradinaj's address after the Hague hearing)
Video:

Haradinajevo obraćanje posle saslušanja u Hagu
(Telegraf.rs)