A phone with photos of a dismembered body took police to Gandijeva St. They found blood and bleach
It all happened when the police recently found a bag in the possession of a dealer, that had a phone containing photographs of a body cut into pieces, Telegraf.rs has learned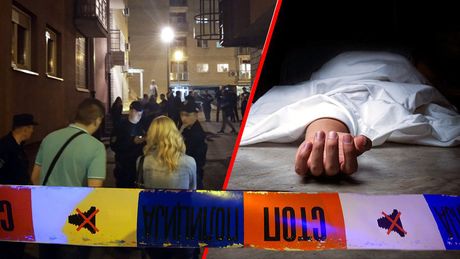 Foto-ilustracija: Shutterstock, Profimedia/Alamy, Telegaf
The drama, which took place last night in Gandijeva Street in New Belgrade, raised to their feet first the police force and then the citizens of the capital, who didn't know what was happening in this busy street. However, the story began to unfold around this case. The police didn't find the body in an apartment in Gandijeva - but found one the same evening in Nehruova Street. It was the body of a 28 year-old woman.
As Telegraf.rs learned from a source with knowledge in this case, it all happened when the police recently found a bag in the possession of a dealer, that had a phone containing photographs of a body cut into pieces, Telegraf.rs has learned.
"The police discovered which apartment it was. When they got into that apartment they found traces of blood but everything seemed to have been wiped with bleach to remove the traces. The body was probably taken out in parts," a source whose identity is known to the newsroom told Telegaf. As our interlocutor further stated, it's possible that the person who had bag and the phone was apprehended during a search, while the investigation led to a far more terrible case.
On September 24, Thursday afternoon, the police surrounded a building in Gandijeva Street, suspecting that a dead woman was inside, but did not find the body after entering the apartment.
"The apartment door was broken. Two ambulance teams were at the scene, but the police told them to withdraw, which the doctors did," we found out unofficially from the scene.
According to neighbors, the police were told that unpleasant odor was coming from one of the apartments, which is why the police and the ambulance were called in.

The body was found several hours later in a car parked in Nehruova Street. It was sent for an autopsy to determine if the woman was murdered.
Video: Drama in Gandijeva Street: The police tipped off about a corpse in an apartment
(Telegaf.rs)