President Vucic tours Russian S-400 and Pantsir systems: I've never seen anything like this
"I've been at their airports, I've never seen something like this, it's simply that when you read and look at websites and in the newspapers you think it's not true, that it's impossible, it seems like a fairy tale," said the president of Serbia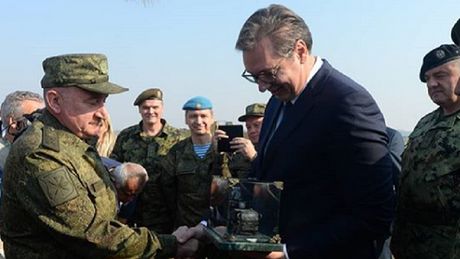 Printscreen: Instagram/buducnostsrbijeav
President of the Republic of Serbia Aleksandar Vucic has visited the Command Center of the Slavic Shield 2019 joint Serbian-Russian military exercise, as well as Russian air defense systems installed at the Batajnica airport near Belgrade, among them the S-400 and Pantsir missile systems.
Touring the S-400 and Pantsir systems that have been transported to Serbia for Slavic Shield 2019, Vucic said he "never saw anything like this."
"I've been at their airports, I've never seen something like this, it's simply that when you read and look at websites and in the newspapers you think it's not true, that it's impossible, it seems like a fairy tale, but it's true," the president said, saying the last part of the sentence in Russian.
He described S-400 and Pantsir as scary weapons.
"When people ask if we would like them, we would, at the moment only if Russia left them to us. We couldn't afford them otherwise," said the president.
These are, Vucic stressed, systems that guarantee safety and security for the coming generation.
Serbia is drastically strengthening its military capabilities, though it is a small country. "We are not strong enough, but we are stronger than we used to be," the president added.
He recalled that Serbia has ordered a Pantsir missile system, which he says is fantastic.
"It targets all flying objects especially drones and missiles, it can see everything within 80 kilometers, it's hard to cause radar interference, they have a versatile approach. Our people are overjoyed, they are training," said Vucic.
The S-400 sees within 570 kilometer
The S-400 is an anti-aircraft and anti-missile system that first entered the operational use in the Russian Federation's armed forces in 2007.
This system uses four missiles of different ranges. It has the ability to detect stealth aircraft at a distance of about 150 kilometers.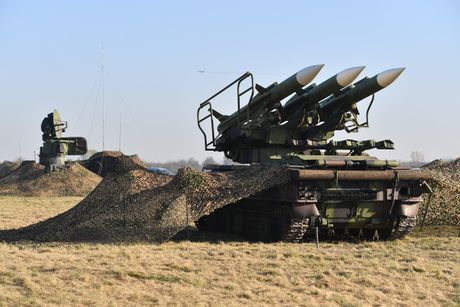 Its radar allows monitoring and observation at a distance of up to 570 kilometers.
After the exercise, the S-400 will be returned to Russia.
The Slavic Shield is implemented in the area of ​​military airport on Batajnica named after Colonel-Pilot Milenko Pavlovic and in the Pasuljanske Livade training range, with the involvement of other units from the Air Force and Air Defense of the Serbian Army.
As stated earlier by the Ministry of Defense, the aim of the exercise is to educate and use joint air defense groups of the Serbian and Russian armies in providing air defense to the territory and military forces against reconnaissance and enemy activities in the air, as well as to train commands and units for the preparation and execution of air defense operations.
The exercise is led by the commander of the 250th Air Force and Air Defense Missile Brigade, Brigadier General Tiosav Jankovic.
(Telegraf.rs)