Eyewitnesses of the Danube tragedy: We heard shouts and cries for help
"Most (migrants) are exhausted from staying in the woods, without water and food"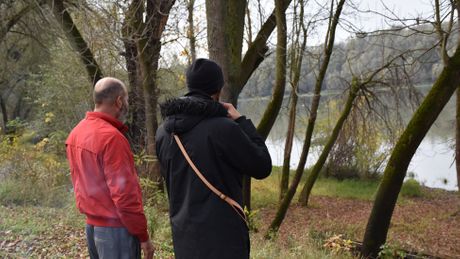 Foto: Radio Dunav
After a tragic attempt by a group of migrants to enter Croatia from Serbia by illegally crossing the Danube River - survived by only six of them after their boat capsized - eyewitnesses of the event recounted the horror of Sunday's tragedy in the Vagoni weekend settlement near Apatin, a town in northwestern Serbia.
"We heard shouts and cries for help. And after a while, six young men that we'd seen in the woods in previous days emerged on the river bank," 28-year-old Chamseddine from Tunisia told Radio Dunav from Apatin.
He and his companion Hsmza, a 46-year old from Libya, have been in Vagoni for several days, waiting to cross into Croatia.
The group which tried to cross the border on Sunday was mostly made up of minors from Afghanistan, aged 15 to 17, Hsmza claims.
"After the shouts and screams, they ran to us asking us to help search for their four relatives and friends. We didn't understand them very well because we don't speak the same language, but their faces showed that they had an accident," the Libyan and the Tunisian told Radio Dunav.
"We tried to do something, but it was dark and cold, so we asked the police to help," they added.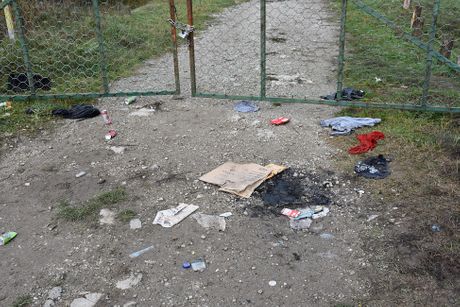 According to them, the group that tried to cross the border with two boats consisted of 15 people. They had split up, so it remains unknown what happened to the migrants from the other boat. Did they manage to cross the river - or did they end up in the Danube like their unlucky friends?
"Most are exhausted from staying in the woods, without water and food. It's been raining for days, this is horror," said Hsmza.
According to him, Afghans, Syrians, Iraqis and Pakistanis are traveling on foot from Turkey to Europe. There are many casualties along the way, from the cold, injury and even from drowning.
In a touching testimony, he says that he used to have a fishing boat, a family and a good life in Libya's capital Tripoli, until the revolution that overthrew Gaddafi.
He lost close family members in the ensuing clashes. Now he plans to continue on to Hamburg, Germany, to reunite with his wife and their three children that have been in that city for the last three years.
"She managed to get a five-year visa," says Hsmza, unsure if he'll manage to see them again.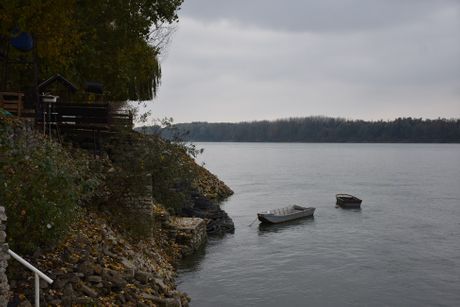 His companion, 28-year-old Chamseddine from Tunisia, a software developer, arrived in Serbia two months ago by plane. He also continues his journey towards Europe.
"I tried to cross into Croatia several times, but without success. We arrived in Apatin by bus and have been staying in the woods for a few days now, ready to cross the river. We didn't know how dangerous the Danube is at this location, especially after last night's tragedy and the realization that there was a swamp on the other side," says Chamseddine, referring to the Kopacki Rit nature reserve in Croatia.
"We will probably go back to Novi Sad and then south to Sid," the young man from Tunisa reveals his plans.
Speaking about the damage the migrants have done to local weekend homes and beehives, they say:
"We know it's not right, but after 3,000 kilometers of walking and of various miseries, one loses himself. It turns you into a 'machine' that just wants to survive another day to reach Europe. Along the way most people run out of money and are forced to make desperate moves to survive. I'm sorry about that, because we are all treated well in Serbia, we haven't had any problems so far," the pair said at the end of their testimony.
Beside the police, Gendarmes and Emergency Sector officers have also joined the search for the four missing migrants.
Video: Drama in Futog: Four migrants found in a tank truck in serious condition
(Telegraf.rs/Radio Dunav)