Serbia behind Hungary, second in Europe in terms of GDP growth
Vucic says National Bank's projection for GDP growth this year has increased from 3.5 percent to 3.6 percent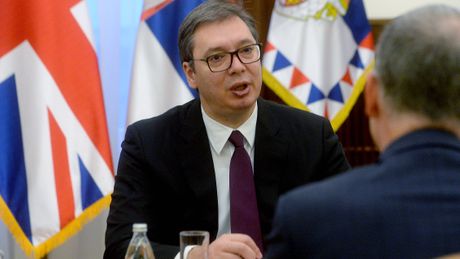 Foto: Predsedništvo Srbije
Serbian President Aleksandar Vucic said today that Serbia is in second place in Europe in terms of GDP growth in Q3 of this year, which is reflecting in an increase in wages and pensions.
In a statement to the press, Vucic said that data is still missing for seven countries but that those certainly have not had higher growth.
"Serbia is behind Hungary, whose growth in the third quarter was 4.8 percent while ours was 4.7 percent. Poland and Lithuania had 4.1 and 4.2 percent growth respectively," he said.
Vucic says National Bank's projection for GDP growth this year has increased from 3.5 percent to 3.6 percent.
"We expect GDP growth to be at least 3.8 percent this year, but (central bank governor) Jorgovanka Tabakovic must always be conservative in her projections," said Vucic, adding that he expects Serbia to be first in Europe in the last quarter, in terms of GDP growth.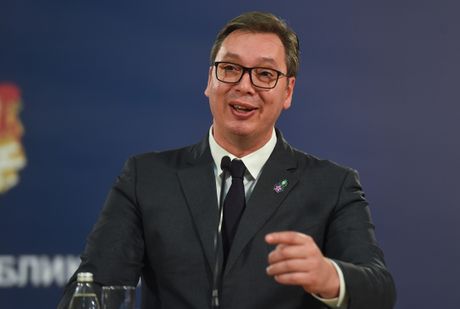 He stressed that this data represents best proof of the good development of our economy.
He said that the economy has made the fastest progress in the last six months, while the citizens will feel it in their pockets.
"After paying out one-time assistance to pensioners in the amount of 5,000 dinars, they can expect an increase of their pensions, and they are the most deserving for the success of the reforms. On December 10, workers will receive a drastic increase in their salaries for November," he added.
After that, Vucic said, an attempt will be made to apply economic growth to the minimum wage as well.
"I'm happy because these numbers represent a picture that speaks best about the progress. It's hard to fight against the facts," he said.
(Telegraf Biznis/Tanjug)