Here is when tickets go on sale for the biggest sporting event ever in Serbia
The World Athletics Indoor Championships will crown the work of the Serbian Athletics Council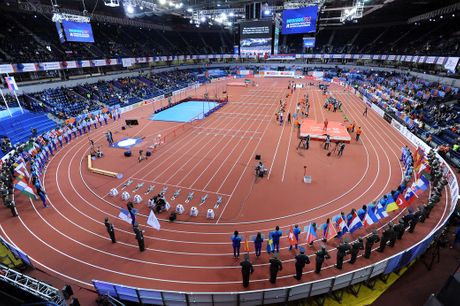 The queen of sports is knocking on our door. The review of the best athletes in the world in the capital of Serbia is scheduled for March 18-20, 2022, when the World Athletics Championships will be held in the Stark Arena.
Ticket for the biggest sports spectacle ever organized in our area will go on sale on December 8. The official partner for ticket sales for this planetary athletic gathering is the company Tickets on the website tickets.rs.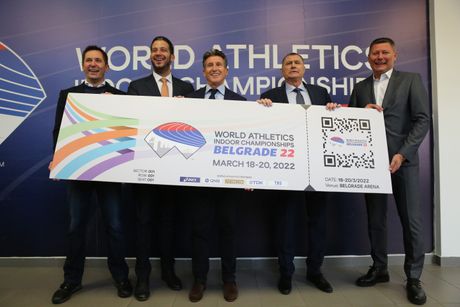 The biggest names, atheltics aces from all over the world, will fight for titles of world champion in our city, and among them will be the world pole vault record holder Armand Duplantis, 1,500 meter world champion Sifan Hassan, bronze medal winner from the Tokyo Olympics' 400 meter race with hurdles Femke Bol, two-time Olympic gold medalist and world record holder in shot put Ryan Krauser.
President of World Athletics Lord Sebastian Coe, President of European Athletics Dobromir Karamarinov, Serbian Minister of Youth and Sports Vanja Udovicic, Co-President of the Balkan Athletics Slobodan Brankovic and President of the Serbian Athletics Federation Veselin Jevrosimovic were photographed together with the map of the world championships.
Video:
The fastest woman in Serbia ran across Brankos Bridge in 20 seconds
(Telegraf.rs)
Pošaljite nam Vaše snimke, fotografije i priče na broj telefona +381 64 8939257 (WhatsApp / Viber / Telegram).