Bubka tells Telegraf about WC 2022 and legendary pole-vaults: 6.50m record might happen in Belgrade!
What's important is what you have inside, what is your core, what are your strengths. Serbian people have very strong character - says Sergey Bubka, commenting on Serbia receiving the organization of the 2022 Athletics World Championship
Legendary Ukrainian and world track-and-field athlete and Vice President of the World Athletics Federation Sergey Bubka attended the Balkan Gala event organized in Vrnjacka Banja with leaders of 21 members of that federation - that took place just days after Serbia and Belgrade received the organization of the Indoor World Championship in 2022.
Sergey Bubka had words of praise for the work of the Serbian Athletics Federation, its President Veselin Jevrosimovic and Director Slobodan Brankovic, and especially emphasized that the 2017 European Championship hosted by Belgrade went in perfect order.
At the same time, the trophy-winning athlete who broke the world record 35 times and was the first pole-vaulted over 6 meters, told Telegraf about his impressions from Serbia.
"I have very good impressions because the Federation is doing an excellent job, and of course the historic decision that happened last week, by the World Athletics Federation, when you received the Indoor World Championship 2022, to be hosted in Belgrade, in Serbia. This is really a historic moment, not only for athletics of Serbia but also for all Serbian sports.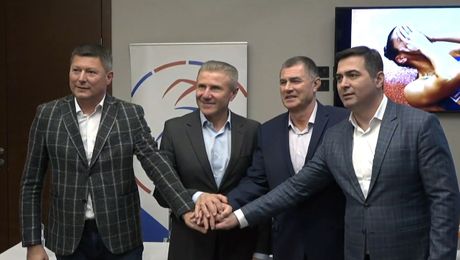 And of course, I would like to congratulate, this is very important, I would like to say thank you very much to your (Federation's) president, Veselin, the general director and the whole Federation team because they're doing a really good job, and I would like to wish them good luck, because now there will be a lot of work for the success of 2022.
Myself, I remember the successful European Indoor Championship 2017, which really showed the value, the power and the interest of the people in Belgrade and Serbia in sports. I wish you good luck in 2022."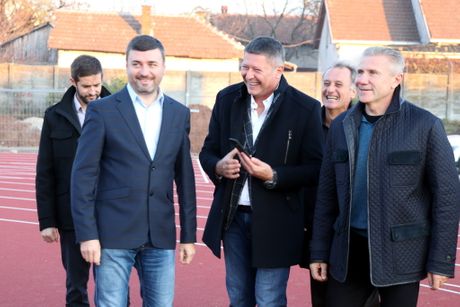 You mentioned 2017, we'll have 2022, and before that we had the European Championship in 1962. We've been waiting for 55 years. So how tough was it to get two big competitions, in 2017 and 2022?
"Let's be frank and open. That's life, that's development, and of course, this is a decision made by your Federation. You decided to go. Today you have a very strong Serbian Athletics Federation, it's a very successful Federation and you embrace everyone."
Even though we are a small country?
"It's no problem. It's more important what you have inside. What is your core, what are your strengths. But Serbian people have very strong character."
Speaking about your event, is it possible for someone to pole-vault higher than you, to break your record of over 6 meters?
"I can tell you, anything is possible. We are far away from the full limits in pole vaulting. I consider 6.30, 6.40, and even 6.50 meters to be achievable. For that, young generations should work hard, and I wish them good luck in achieving these fantastic results."
Maybe in Belgrade in 2022?
"That would be great. It's always great when you have a world record in a big championship. And Belgrade 2022 is a really big championship."
(S.G.)