Fiancée of Albanian PM Edi Rama's son died in Durres earthquake
Even Edi Rama couldn't hold back tears when asked about the news he received from his son. Albania's prime minister has said he did not wish to discuss personal matters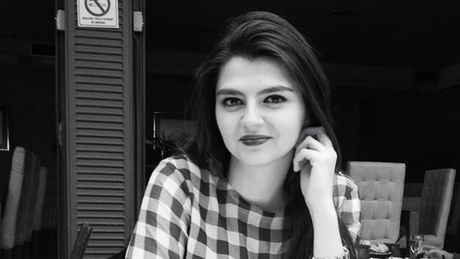 Foto: Facebook/kristi.reci.31
Among the victims of the devastating earthquake that hit Albania is the fiancée of Prime Minister Edi Rama's son, Kosovo broadcaster RTV2 is reporting, adding that the news of the death has also been confirmed by Gregor Rama.
"Among the many victims of that natural disaster, my fiancée, along with her brother, mom and dad, has been found under the rubble," Gregor Rama wrote on Instagram.
Kristi Reci, 24, who died in the earthquake, had a degree in dermatology from the University of Tirana. Even Edi Rama couldn't hold back tears when asked about the news he received from his son.
Albania's prime minister has said he did not wish to discuss personal matters.
Video: Everything started shaking just as Thaci was making his statement to the press
(Telegraf.rs/kosovo-online.com)