Another strong earthquake hits Albania, felt all the way to Croatia
This was the second strong earthquake in the space of a few hours. At 5:20 this morning, an earthquake shook the territory of Bosnia and Herzegovina. The epicenter was once again not far from Nevesinje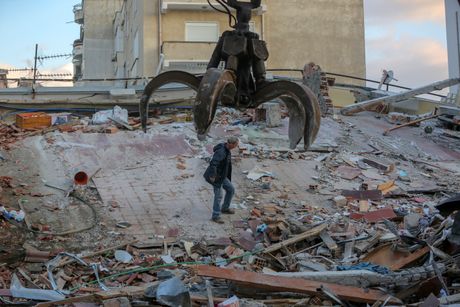 A new strong earthquake hit Albania this morning about 9:20 am. This one was a magnitude 4.5 event.
The epicenter was 25 kilometers northwest of Tirana. There is no information yet about any victims.
The earthquake was also felt in the south of Croatia.
This was the second strong earthquake in the space of a few hours. At 5:20 this morning, an earthquake shook the territory of Bosnia and Herzegovina. The epicenter was once again not far from Nevesinje.
According to EMSC, its magnitude was 3.9, and it was felt in the wider area of Herzegovina, but also in the area of Sarajevo, Dubrovnik, and in Dalmatia and Montenegro.
The quake that hit Albania last week killed 50 people. Hundreds have been injured.
Video: Everything started shaking just as Thaci was making his statement to the press
(Telegraf.rs/Index.hr)
Pošaljite nam Vaše snimke, fotografije i priče na broj telefona +381 64 8939257 (WhatsApp / Viber / Telegram).