Green-eyed Eleonora (9) disappeared in Budapest: Mother from Subotica knows nothing for 2.5 years
Eleonora disappeared in Budapest in April 2017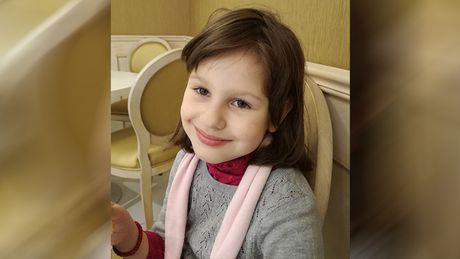 Foto: nestalisrbija.rs
Eleonora Arezina, a 9-year-old girl born in Vienna, of Serbian descent, who holds Serbian and German citizenship, disappeared two and a half years ago.
As stated, the place of disappearance is Budapest and the date April 25, 2017.
"If you are a parent, imagine knowing absolutely nothing about your child for two and a half years. That's how a mother from Subotica lives today," Igor Juric wrote on his Facebook profile.
The details of the disappearance of little Eleonora are unknown.
However, anyone who recognizes the girl who has light brown hair and green eyes is asked to contact the Nestali Srbija (Missing Persons Serbia) Foundation, via the website https://www.nestalisrbija.rs/ or via the Facebook page of the same name.
Video:

What we need to know when someone goes missing
(Telegraf.rs)