During curfew in Serbia, people will be allowed to go outside only in these two situations
In the last two days alone, until this morning at 7 o'clock, 35,376 of our citizens returned to Serbia from abroad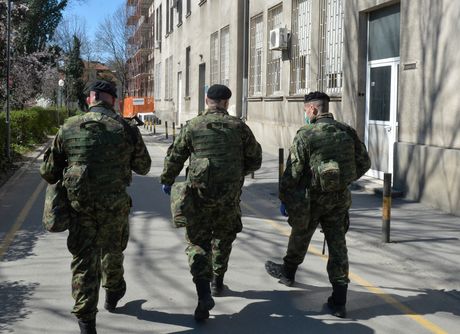 Serbian President Aleksandar Vucic announced last night that at a government session, a decision had been made that starting from this morning at 10 o'clock it is absolutely forbidden in all urban areas for all persons over 65 to go out in the street. In smaller towns, this applies to people over 70 years of age.
The second measure is very harsh and applies to everyone else: starting tonight at 8 pm until 5 am the next day, curfew will be in force prohibiting everyone from going outside.
This oder, however, doesn't apply to persons in urgent need of medical assistance, as well as to certain groups of farmers.
These measures will enter into force on the day of their publication in the Official Gazette of the Republic of Serbia (Wednesday, March 18).
Prime Minister Ana Brnabic said last night that she was most satisfied with the implementation of government measures in local communities, which, she said, were implemented more or less effectively.
Centralized supply of medical equipment
Most importantly, she emphasized that centralized supply of medical equipment through the health insurance fund, RFZO,works well.
"It was the president's advice to centralize the supply of local communities through RFZO and four clinical centers so that we have good control and insight into all this, which is very important," Brnabic said at the press conference.
She recalled that the government has two goals in this crisis: one is protection of an efficient health system, which is achieved through crisis HQs and centralized supply of medical equipment, and secondly that as of today senior citizens can be supplied through call centers in local self-governments.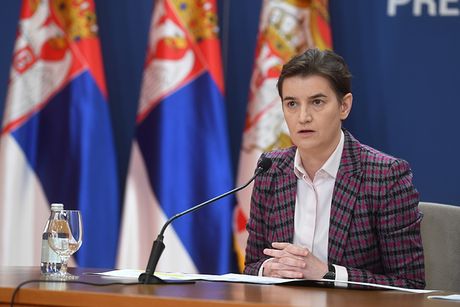 "Tomorrow I will receive an overview of information and I will talk about it, and the goal is that all our elderly fellow citizens can know exactly who is available to them for any kind of help and support, not only for food but also for collecting pensions and everything else they need," said Brnabic.
She stressed that she was not pleased with the stringent measures because of which many criticize the government, but that she was glad that they had happened and felt much more relaxed now.
Biggest danger: Influx of people from abroad
In addition to those challenging things, Brnabic pointed out that the biggest problem and perhaps the biggest danger Serbia faces are Serbians returning from abroad in huge numbers.
"We are fighting with the greatest danger, which I am not sure we can control," said the prime minister, adding that in the last two days alone, 35,376 of our citizens had returned to Serbia.
A huge number of them, she said, are undisciplined and jeopardize the sanitary measures that are being taken.
She thanked citizens who reported people they knew came from abroad without getting self-isolated.
"It's a difficult thing and a huge risk and it causes us huge problems. But, on the other hand, we are grateful to all those who have returned and who for their own sake, for their neighbors and local communities respect the measure of self-isolation," said Brnabic.
Video:
Vucic: Elderly are banned from going out, for all other citizens, curfew from 8 pm to 5 am
(Telegraf.rs)
Pošaljite nam Vaše snimke, fotografije i priče na broj telefona +381 64 8939257 (WhatsApp / Viber / Telegram).