Dr. Nestorovic: Chinese doctors told me how they stopped coronavirus in Hainan in 29 days
According to Dr. Nestorovic, a colleague from China told him that he had a patient who only tested positive after the 6th time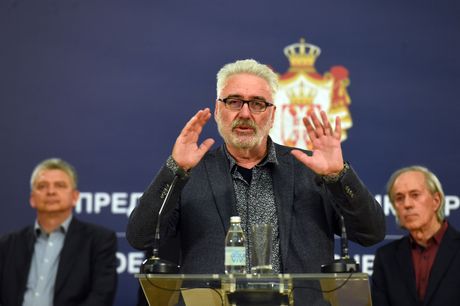 Pulmonologist and allergist Branimir Nestorovic has told TV Prva that the Chinese doctors (who arrived in Serbia during the weekend) spoke with our experts about the coronavirus situation in our country, and that it was said that we have done everything right.
"Six doctors, pulmonologists, epidemiologists and one psychologist arrived, because it is very difficult for people to be alone in isolation. Everything they told us, we have already done. First they said there had to be strict isolation. They say the biggest problem in China were families, as members were spreading the disease to each other. The next thing was to set aside specialized hospitals, we already did that. The third thing was the procurement of equipment," Nestorovic said.
"They gave the example of Hainan, a province the size of Serbia, where with measures of isolation and self-isolation they stopped the epidemic in 29 days and had a very low number of infected persons," said the pulmonologist.
He said the epidemic declines once 60 to 70 percent of the population becomes infected.
Doctors from China went to clinics for infectious diseases from the airport
"The Chinese doctors have confirmed to us that the incubation process is up to 14 days, definitely. They started visiting clinics for infectious diseases as soon as they landed," Nestorovic said, adding that ventilators arrived with the doctors.
We have a large amount of gas needed for ventilators and we have quite a large number, the pulmonologist noted.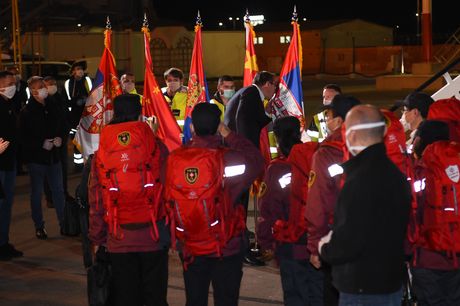 "Chinese doctors were at the crisis HQ, they will visit Nis and Novi Sad... We did everything we needed to do except leave only 3 people in one family, although one Chinese doctor says that probably is not necessary in Serbia," explained the doctor, adding that between February 5 and 15 was the peak of the coronavirus epidemic in China, and that is it looks to be the case in Italy now.
As Dr. Srdja Jankovic, an immunologist at the University Children's Clinic explained, the vast majority of those who die while infected with coronavirus do so because the virus damages the alveoli in the lungs so much that they become filled with fluid in such a way that oxygen can't reach them even with the help of a ventilator.
"Its main feature is that you can't tell how the day will go judging by the morning," said Dr. Jankovic.
According to Dr. Nestorovic, a colleague from China told him that he had a patient who only tested positive after the 6th time.
"They had a patient who was tested five times and was negative each time. Only the sixth time the test was positive," said the pulmonologist.
According to a model for all countries, this week is the peak for us, that is, the most critical for our country.
"The Czech Republic or Croatia are our model, not China or Italy," said Dr. Nestorovic.
Video:
Kon: The Chinese team of experts already knows the situation, they presented to us how they handled the crisis
(Telegraf.rs)