How Serbians are similar to Italians and Spaniards: Tough 2 weeks ahead, peak possible around Easter
The epidemiologist is warning that steely discipline is need over the next 15 days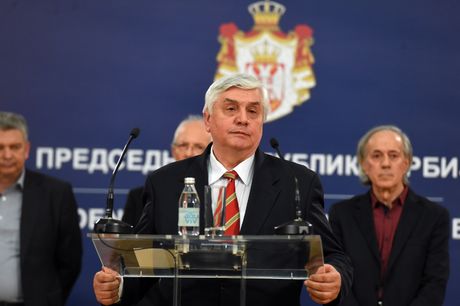 Epidemiologist Bratislav Tiodorovic said at a press conference today that there have been 73 new coronavirus cases in Serbia, that 70 percent of patients in Serbia are over 50 years old, although special attention is being paid to those over 65.
He at the same time stressed that it was necessary to show steely discipline in the next 15 days.
"70 percent of the sick are people over 50. This indicates that the working population must be extremely responsible. Everybody has to wear protective equipment, take care of personal hygiene," he said, adding that the majority of those over 65 years old are now isolated.
His assessment is that this and the coming week will be especially difficult.
"If we expect the end of this week and next week to be very difficult with an increasing number of cases and of deaths, then people should be told. There should be iron discipline in the next 15 days. Measures must be fully implemented. They must be respected," he said, alluding to the people walking in the streets of the cities, without protective masks, but taking their pets out for a walk.
He also said that healthcare systems broke down in Italy and Spain, that these are nations similar to each other, and that Serbians are also like them temperament-wise - but that now is not a time for expressing emotions that are characteristic of the people of all three countries.
"We are close to the mentality of Italy and Spain, we belong to these Mediterranean continental nations and that attitude of ours must be adjusted now," he warned.
Possible peak around Easter
Tiodorovic also said that a peak is possible around Easter, and that it is therefore necessary to pay special attention to the citizens returning to Serbia from abroad.
"People coming from abroad must be quarantined even if they are apparently healthy. In late April and early May, we need to withstand what the virus will not be able to withstand. Not only because of higher air temperatures, but also the ultraviolet radiation," he said, announcing at the same time both the epidemic's peak, and end.
A total of 457 confirmed COVID-19 cases have been registered in the Republic of Serbia by 3 pm on March 26, 2020. From the last report until 3 pm on March 26, 2020, samples of 295 individuals have been, 73 of which came back positive and 222 negative for coronavirus.
By 3 pm on March 26, 2020, a total of 1,456 individuals who met the case definition criteria had been tested in the national reference laboratory of the Torlak Institute.
Video:
Kon: Its highly likely that this virus will reinfect
(Telegraf.rs)
Pošaljite nam Vaše snimke, fotografije i priče na broj telefona +381 64 8939257 (WhatsApp / Viber / Telegram).