Novak's spectacle in Sarajevo: Dzumhur reveals plan for exhibition tournament, maybe by end of year
The best tennis player in Bosnia and Herzegovina (BiH) could find himself playing against the world's best tennis player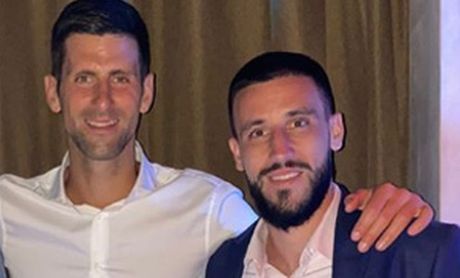 The best tennis player of Bosnia and Herzegovina, Damir Dzumhur, says that he is convinced he will play an exhibition match with the world number 1, Serbia's Novak Djokovic, in Sarajevo - by the end of the year.
Their match was supposed to take place on July 5 as part of the regional Adria Tour, but it was canceled due to coronavirus appearing during the portion of the tournament played in Zadar, Croatia, when several players and coaches became infected along with Djokovic and his wife Jelena.
"If the US Open and the entire American tour is canceled, we might be able to play that match this year as well. I want to perform and play and I hope that we will use the opportunity, which might eventually appear due to the cancellation of the tournament series - an exhibition tournament. We have been planning Djokovic's arrival in Sarajevo for years. Nole (Novak) has a great will to do it and I am sure that it would be a spectacular event," Dzumhur told the Sarajevo daily Dnevni Avaz.
Dzumhur added that it would be a huge thing for him personally to host the world's best tennis player and one of the best athletes on the planet in his hometown.
He confirmed that he has already suggested to Djokovic that the match should be played in the courts of the Kosevo sporting center, to which he is especially emotionally attached because he started his tennis career there.
Dzumhur was a participant in the Belgrade portion of Adria Tour, which was won by Austria's Dominic Thiem.
Video:
How did Djokovic become the Croats enemy number 1 overnight?!
(Telegraf.rs/Tanjug)
Telegraf.rs zadržava sva prava nad sadržajem. Za preuzimanje sadržaja pogledajte uputstva na stranici Uslovi korišćenja.