Djokovic unexpectedly lands in Sarajevo: Media reports suggest he will visit Bosnian Sun Pyramid
The world's best tennis player is visiting Bosnia-Herzegovina (BiH)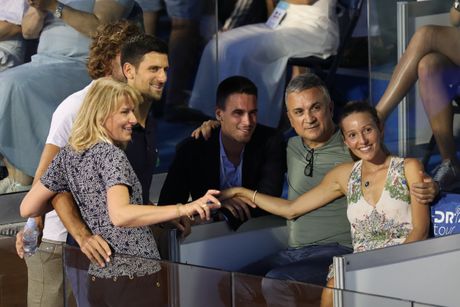 The best tennis player in the world, Novak Djokovic, landed at the Sarajevo airport on Monday, reports Radiosarajevo.ba.
This media outlet said that Novak arrived in the capital of Bosnia-Herzegovina accompanied by his father and mother and that the visit was not announced.
"They arrived by a charter flight this morning. The visit was not announced and he stayed at the airport for a short time. They quickly left and we don't know where they went," a Radiosarajevo.ba airport source told the portal.
Nerfid Dzumhur, the father of Damir Dzumhur, whom Djokovic was supposed to see, also gave a statement to this portal.
"Yesterday I found out that Djokovic was going to visit BiH on Monday. He plans to visit several locations, including meeting with my son, but Damir is on a vacation in Neum. If Djokovic stays in Sarajevo and BiH for a few days, I believe that the meeting of the two sporting friends will surely take place," said Nerfid.
Radiosarajevo.ba portal also said that Novak will stay in Sarajevo until Wednesday, as well as that he plans to visit the Pyramid of the Sun in Visoko.
Djokovic was supposed to play in Sarajevo witin Adria Tour, but the tournament was canceled due to a coronavirus outbreak - that he himself contracted, and recovered from.
Video:
How a giant defiant portrait of Novak Djokovic was made
(Telegraf.rs)
Telegraf.rs zadržava sva prava nad sadržajem. Za preuzimanje sadržaja pogledajte uputstva na stranici Uslovi korišćenja.