Dr. Danica Grujicic: I'm convinced corona is a laboratory virus, and a kind of biological weapon
"What sick mind created it and with what goal, I cannot answer that question," says Professor Dr. Danica Grujicic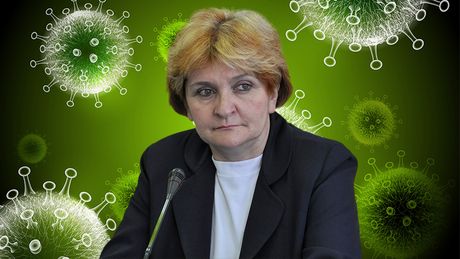 Things can always be better, but the healthcare system held up. My colleagues and nurses should be given due recognition for everything they did during the coronavirus epidemic, which I am deeply convinced is a laboratory virus and some kind of biological weapon, says Professor Dr. Danica Grujicic, director of the Institute of Oncology.
"Ever since the Covid-19 infection appeared, the knowledge about this biological agent has been changing. Personally, I am deeply convinced that it is a laboratory virus and some kind of biological weapon. What sick mind created it and with what goal, I cannot answer that question, especially not as someone who has dedicated her whole life to saving, not destroying human lives."
"In any case, one thing that has not changed and that is still valid today is to prevent disease transmission, by wearing masks, washing hands, maintaining hygiene, showering and washing hair. I am convinced that, if we adhere to protective measures, the moment is not far off. What makes this second wave different is a far greater number of those infected with a milder clinical picture. Also, the way of the infection spreads is different. If in the first wave people got infected from external contacts, in the second wave patients mostly got infected from their family members or people who did not have direct contact with the infected (by this I mean health workers)," Professor Dr. Grujicic told the daily Blic.
She also contracted the virus, and when asked how she feels now, she replied:
"I was fairly lucky because I had a mild clinical picture, one afternoon a temperature of 37.3 degrees, which I reduced by taking diclofenac (nonsteroidal anti-inflammatory drug ), after that I had some muscle pain for a few days that also passed after I'd take diclofenac and after that, I no longer had any symptoms. What I think I did well is that I immediately started to rest, lie down, I reduced physical activities to a minimum, no stress, I took two grams of vitamin C and vitamin D as recommended for treating a milder form of infection. The key was to rest and I think that's why I recovered so quickly," she said.
Video:
What conspiracy theories are there around Covid-19?
(Telegraf.rs)
Pošaljite nam Vaše snimke, fotografije i priče na broj telefona +381 64 8939257 (WhatsApp / Viber / Telegram).