More weapons found in Bujanovac, only 100 meters from where previous weapons cache was discovered
The previous arsenal was discovered on November 14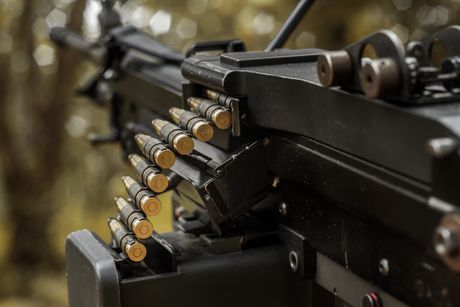 In the area of the village of Konculj in the Municipality of Bujanovac, mine clearing personnel have now found a carbine and an unknown amount of ammunition, at a work site about 100 meters away from the previous location where a large quantity of weapons and ammunition was discovered.

The secret arsenal was previously discovered on November 14, during field inspection.
At the time, an employee of a company working on demining the area of the municipality of Bujanovac, in coordination with the Demining Center, reported to the police that a sizeable quantity of weapons, mines and explosives had been found in the cavity of a rock.
The Vranje Police Department announced that the Higher Public Prosecutor's Office in that city ordered the police to file criminal charges against unknown perpetrators on suspicion that they committed the criminal offense of illicit production, possession, carrying and trafficking of weapons and explosives.
(Telegraf.rs)