Before Hague extradition Milosevic didn't care why he was arrested: He entered the helicopter calmly
Based on a decree of the Government of Serbia, the former President of the SRJ was extradited to the Hague Tribunal on Vidovdan (St. Vitus Day) 2001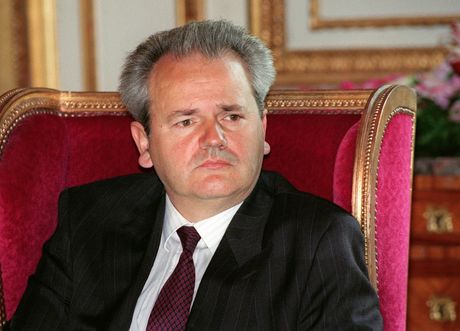 Slobodan Milosevic, former president of the Federal Republic of Yugoslavia (SRJ) and leader of the Socialist Party of Serbia (SPS), was extradited to The Hague on this day in 2001.
The extradition happened 12 years after Milosevic held a large rally in Gazimestan, and less than four months after he was arrested in a villa in Dedinje and taken to the Central Prison in Belgrade.
On Vidovdan 2001, the news spread through Belgrade that Milosevic would be extradited to The Hague. A large number of his supporters gathered in front of the Central Prison in Bacvanska Street and tried to prevent the extradition. It was believed that a special column of vehicles would be formed for that purpose. However, Milosevic was transported unnoticed in a prison car during the protest, to a field known as Banjicki Vis, where a helicopter of the Serbian Ministry of the Interior was waiting for him.
There, representatives of the Hague Tribunal were also waiting, who tried to explain to him why he was arrested. However, he did not even listen to them - he just boarded the AB-212 police helicopter and flew to the US base  inTuzla, where a British C-130 Hercules transport plan was on the runway of the former Dubrava military airport. Milosevic was transferred to The Hague.
As a myth, two sentences that the former president of the SRJ allegedly uttered before the extradition are retold to this day - "Brother Serbs, good bye now" and "Brother Serbs, happy Vidovdan." To date, however, no one has confirmed that these were Milosevic's last words before his extradition.
Photos of Milosevic's departure from Belgrade appeared that afternoon in a weekly newspaper that printed a special edition which got sold out.
The RTS presenter read the text, "Good evening, the former Yugoslav president has been handed over to the organs of the Hague Tribunal..."
Then Prime Minister of Serbia Zoran Djindjic then addressed the public in an extraordinary press conference, and later that evening, then spokeswoman for the Prosecution in the Hague Tribunal, Florence Hartmann, confirmed that Slobodan Milosevic had arrived in The Hague and was immediately transferred to the detention unit in Scheveningen.
Slobodan Milosevic was the first head of state to be handed over to an international court, based on a decree of the Serbian government. On May 27, 1999, he was charged with crimes against humanity, violations of the laws and rules of war, and genocide during the 1991/1992 war in Croatia, BiH in 1992/1995 and in Kosovo in 1999.
The Hague Tribunal raised a new indictment against Milosevic on October 9, 2001, for war crimes in Croatia, and on November 23 for genocide against Muslims and Croats in BiH.
He died in a prison cell in Scheveningen on March 11, 2006. The trial ended without a verdict.
Video:
What would have happened if Milosevic was overthrown on March 9?
(Telegraf.rs)
Telegraf.rs zadržava sva prava nad sadržajem. Za preuzimanje sadržaja pogledajte uputstva na stranici Uslovi korišćenja.