Kurti on draft security strategy: We will seek membership in NATO and EU
Kosovo will apply for the Partnership for Peace program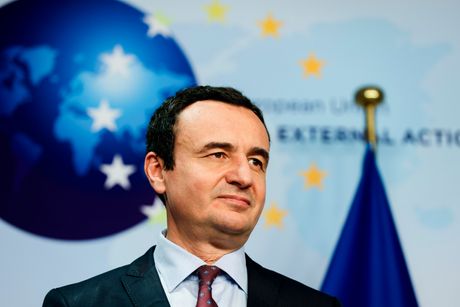 The Pristina authorities have adopted a draft security strategy for the period until 2027. They cite membership in NATO as their main goal, as well as "complete integration" of northern Kosovo as a challenge.
The prime minister of the provisional institutions of Pristina, Albin Kurti, said that the draft strategy was prepared in cooperation and close consultation with all institutions, especially those from the field of security.
"It went through the process of internal and external consultations, including the representatives of the Quint (US, Germany, France, Italy, UK) and other friendly countries," said Kurti.
According to him, the strategic goal of Kosovo is "membership in NATO and the European Union as prerequisites for security and sustainable development," RTS reported.
"In this direction, Kosovo will apply for the Partnership for Peace program and for membership in the Adriatic Charter, as well as for other regional security mechanisms. At the same time, Kosovo will apply for candidate status and implement the necessary reforms for integration into the European Union," Kurti said.
The draft strategy should go through the Assembly procedure, and the media say that this is the second security strategy of the Pristina authorities since the unilateral declaration of independence in February 2008.
(Telegraf.rs)
Telegraf.rs zadržava sva prava nad sadržajem. Za preuzimanje sadržaja pogledajte uputstva na stranici Uslovi korišćenja.