World's biggest football star Ronaldo arrives in Belgrade and thrills fans (VIDEO)
The Portuguese arrived and created frenzy among his fans in Serbia
Cristiano Ronaldo has arrived in Belgrade.
The biggest football star of our time and his Portuguese teammates will on Saturday play against the national team of Serbia in a European Championship qualifier.
Of course, the Juventus ace was absolutely the main star upon his arrival at the airport, that was under strong police security.
He quickly left the airport building and got on the bus, so fans could not see him properly or take pictures with him - which is what they had hoped for. However, Ronaldo was not immune to their constant chanting of his name.
Dozens of fans, mostly boys, did not drop their phones for a minute hoping to take pictures of their idol - an opportunity not presented every day.
"Cristiano, Cristiano!," the teenagers shouted, expecting any reaction from the football star.
Ronaldo smiled at them first, chatted with a teammate who sat next to him, and then finally responded: he waved atthe boys, which thrilled the crowd.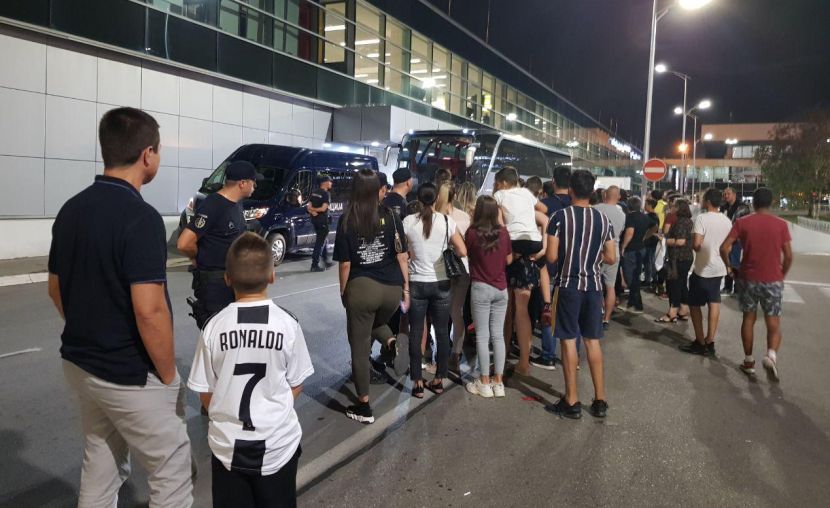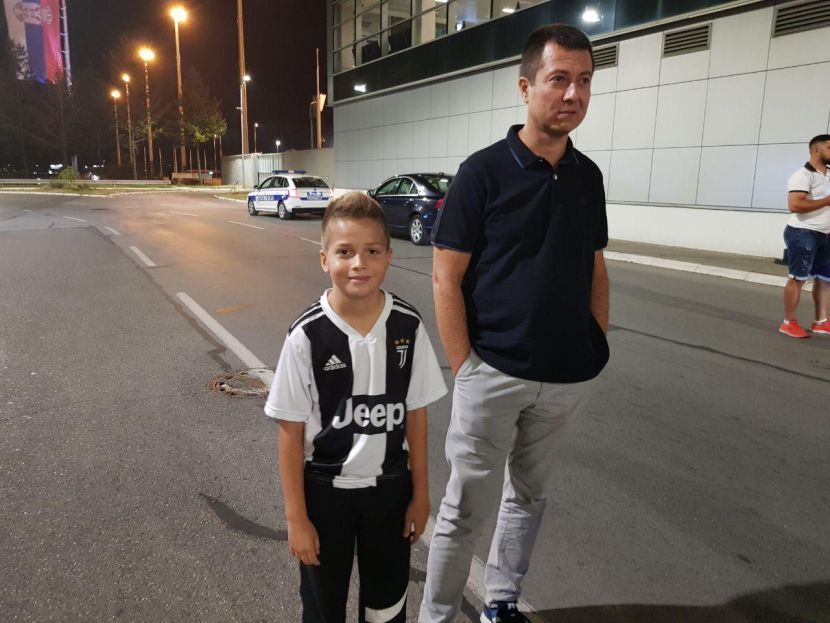 (Telegraf.rs)