Serbia crashes out of Basketball World Cup medals race, seeks Olympic visa
Argentina stunned the Eagles!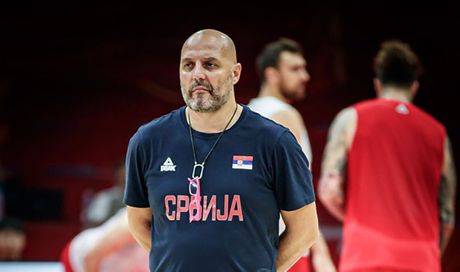 Serbia's basketball team has been dealt a major blow by Argentina in the quarterfinals of the Basketball World Cup. After the defeat, they will play to finish between the 5th to 8th place.
The Serbian team, nicknamed "Eagles," will play against France or the US on September 12, and in the event of a win, they will next play a winner from the following matches: Spain vs. Poland and Australia vs. the Czech Republic.
Depending on these results, the 5th to 8th place matches be played on September 14.
Also, the teams will try to obtain their "Olympic visa" - i.e., two best-placed European squads will qualify for the Olympics.
One place will certainly be reserved for at least Spain or Poland as the two will play against each other, while the Czech Republic and France are also still in the game.
Watch a video taken with the ultra-wide angle camera on Motorola One Action.
VIDEO: Vasa Micic stays last in warm-up
(Telegraf.rs)
Telegraf.rs zadržava sva prava nad sadržajem. Za preuzimanje sadržaja pogledajte uputstva na stranici Uslovi korišćenja.