Djokovic makes final decision: World number 1 will play in Tokyo!
He will be playing in a tournament after almost a month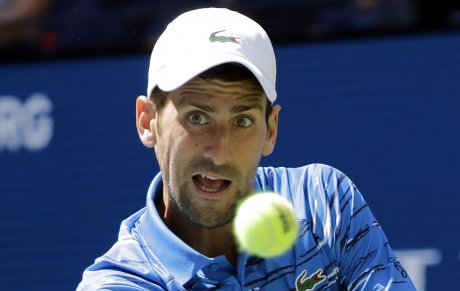 The best tennis player on the planet, Novak Djokovic, will play on the Asian tour, and his first stop will be the ATP 500 Series tournament in Tokyo, where Novak didn't play last year.
He made the decision on Tuesday night because he is feeling better and will try to play in Asia, and this information has been confirmed unofficially for Telegraf.
The tournament in Tokyo begins on September 30 and lasts through October 6.
Djokovic has been in Serbia in recent days recovering from a left shoulder injury. This injury has plagued him for several months, culminating in his retiring from the US Open's round of 16.
Novak then had to shake the hand of Stan Wawrinka and miss the Lever Cup where the European team beat the World team. At the US Open, the title was won by Spaniard Rafael Nadal, who has come close to the Serbian player on the ATP list, which is probably part of the reason why the Serb is returning so soon after his injury - to retain his leading position.
After Tokyo, Djokovic will play in Shanghai where he will be defending a lot of points since he won the title there last year. And after Shanghai he returns to Europe to play the Masters in Paris and the Final Masters in London.
He has also been registered to play in the Davis Cup in Madrid, with this representative competition being played in a new format in two months' time, on November 18.
Video:
Novak: Za taj-brejk potrebno je mnogo mentalne snage
(Telegraf.rs)
Pošaljite nam Vaše snimke, fotografije i priče na broj telefona +381 64 8939257 (WhatsApp / Viber / Telegram).