Most expensive Serbian painting was sold for $200,000: These are our painters' highest-priced works
Take a good look at Paja Jovanovic's phenomenal painting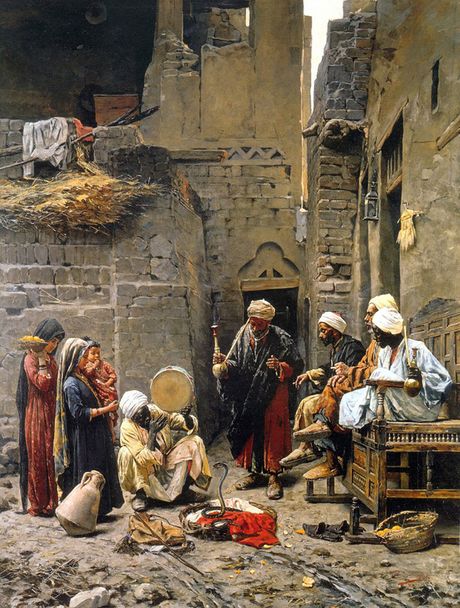 Snake Tamer, Paja Jovanovic's oil painting from 1887, has long been on the list of the most expensive Serbian paintings. This artwork was auctioned in London in 2000 for 169,580 euros.
In Serbia, works of art are mostly traded privately, so the prices of paintings by our artists are often "a secret." What is known is that the money value of the works of Konjovic, Sumanovic, Lubarda, Fula, Cuca Sokic, Velicković, and Damjan is growing year by year, so it turns out that buying works of art is very much a good investment.
The second most expensive piece is Village by Sava Sumanovic - $75,000. The ten most expensive paintings by Serbian authors have been auctioned around the world for about half a million dollars total.
In addition to this painting, Uros Predic's Queen Natalija was bought in 2007, also in London, for 32,000 euros, but is worth much more today.
THE LIST OF THE HIGHEST-PRICED WORKS BY DOMESTIC ARTISTS
*prices are in US dollars
1. Snake Tamer, Paja Jovanovic (1859-1957) 200,000
2. Village, Sava Sumanovic (1896-1942) 75,000
3. Seashore, Petar Dobrovic (1890-1942) 46,000
4. An Homage to Odyssey 2001, Ljuba Popovic (74) 39,000
5. Queen Natalija in Paris, Uros Predic (1857-1953) 38,500
6. Footballer, Dado Djuric (75) 32.750
7. Neretva Bridge, Pedja Milosavljevic (1908-1987) 23,500
8. Untitled, Vladimir Velickovic (72) 22,400
9. Little Harbor, Kosta Hakman (1899-1961) 15,300
10. Untitled, Marko Stupar (72) 15,000
(VIDEO: We have found a chariot that can reach the value of a million dollars in no time)
(Telegraf.rs)
Telegraf.rs zadržava sva prava nad sadržajem. Za preuzimanje sadržaja pogledajte uputstva na stranici Uslovi korišćenja.