Kusturica on Handke's Nobel Prize: Great thing for literature and a just choice
The Serbian film director says the Austrian writer is a man whose political struggle is a continuation of his literature, that deals with the hidden content of existence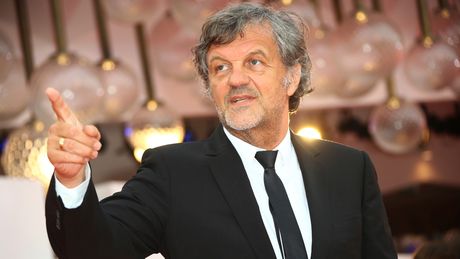 Photo: Tanjug/AP
Serbian film director Emir Kusturica was delighted to learn that Austrian writer Peter Handke, 76, has been awarded the Nobel Prize for Literature.
"Great thing for literature and a just choice. Handke is a man whose political struggle is a continuation of his literature, that deals with the hidden content of existence, with outsiders who were and remain committed to justice," Kusturica told the daily Vecernje Novosti.
Handke was for a long time persecuted for defending Serbia at a time when everyone was attacking the country, and the fact that this accolade has been given to him has already been declared controversial.
The Nobel Prize winner was raised as a Catholic, but after the NATO bombing of Serbia left the Catholic Church, criticizing the Vatican for its views on the conflict in the Balkans.
That's also when he returned the Buschner Prize, the most prestigious prize in German literature, as well as the 10,000 German marks that went with it.
"Mars is attacking, and Serbia, Montenegro, the Serb Republic and Yugoslavia are the homeland of all those who have not yet become Martians and green butchers," Handke said in the 1990s.
(Telegraf.rs/Vecernje Novosti)