Bor woman ordered to pay 20,000 fine for beating 2 boys because of noise; she would do it again?
The woman came out of her apartment and intercepted the boys near the elevator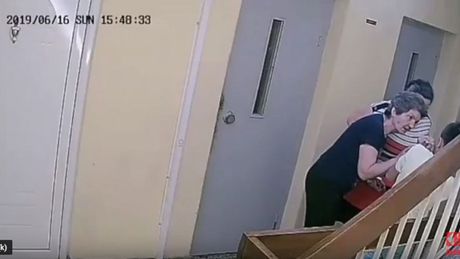 Printskrin/Youtube/Večernje novosti
62-year-old M.R. from Bor in eastern Serbia has been ordered to pay a fine of 20,000 dinars (170 euros) for beating two 10-year-old boys.
According to unofficial information, last June, the children entered the elevator in one of the residential buildings in Albanskih Spomenica Street, and mistakenly went to the ninth instead of the tenth floor. At that moment, a woman comes out of her apartment next to the elevator and starts slapping them, as recorded by a security camera.
Speaking about the incident, M.R. stated she had been disturbed by the noise and would do it again.
Following the verdict before the Misdemeanor Court, the parents of the children announced they would file private criminal complaints against the woman who assaulted their children.
Video: This kid has more luck than brains: He was millimeters away from being struck by a car
(Telegraf.rs/Vecernje Novosti)