First footage from renovated Palace of Justice: Peek into the courtrooms where big trials will begin
A greater number of courtrooms should provide citizens with a faster road to justice. There are now 70, with multimedia equipment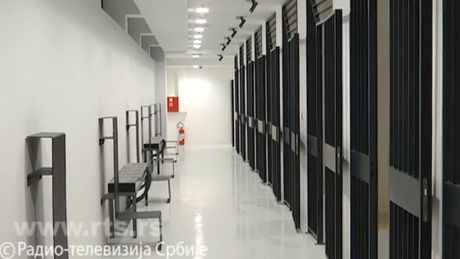 Foto: Printskrin RTS
On Friday, after three years, the renovated Palace of Justice will open for business in Savska Street in Belgrade. The first trials are scheduled for November 4.
The ground floor of the Palace of Justice will be recognized by few. The grand staircase to the left of the main entrance is gone. Two smaller ones have been built instead.
The post office was moved to the center of the central hall and the appearance of the public service counter has changed.
"A brand new counter, which will make crowds impossible to form. The queues used to reach the entrance to the building. The reorganization will certainly contribute to managing and completing the work with parties easier and faster," says Justice Minister Nela Kuburovic.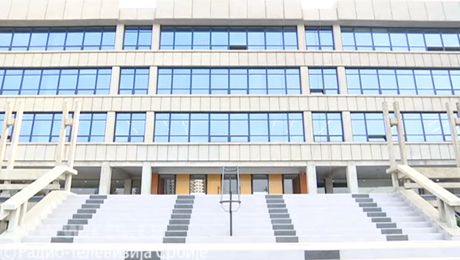 A greater number of courtrooms should provide citizens with a faster road to justice. There are now 70, with multimedia equipment
- monitors have been set up where both parties and defense attorneys will be able to see the presentation of evidence, as well as rotating cameras in case of additional recording.
"That precisely says that we will have more opportunities to schedule hearings and court dates and we hope that with this we will achieve that trials last a reasonable time, which is what citizens expect. There used to be a large courtroom downstairs. Now that has been reconstructed. We also have four large courtrooms downstairs. They are intended for criminal trials," Kuburovic said.
The first floor received more space for the parties awaiting a hearing. There are also new features in the detention unit.
"It's now possible for detainees to go directly to investigative offices or courtrooms. They don't have to go through the building anymore. As a result, security is increased and they no longer have any contact with the parties," the justice minister said.
The exterior of the building remained the same, but only at first glance. Aluminum window and door frames and reflective windows have been installed.
The reconstruction of Serbia's largest court building on 26,000 square meters took 30 months.
Around 200 workers worked on it every day, and the reconstruction cost more than 16 million euros.
Check out the video below for the new look of the Palace of Justice:
Video: Kuburovic talks about the court for KLA crimes
(Telegraf.rs/ RTS)