We build highways we've dreamed about for years: Vucic ahead of Corridor 10 eastern section opening
Vucic also posted a short video showing works on the Corridor 10 section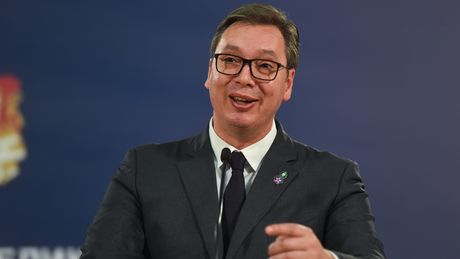 Foto: Tanjug/Dragan Kujundžić
We are building highways we have dreamed about for years, President Aleksandar Vucic said on Instagram ahead of the opening of the entire section of the highway on Corridor 10's east arm.
"We can be proud of the modern and state of the art road, Corridor 10, which we will open on Saturday, which will be for our children and the future," Vucic wrote.
Vucic also posted a short video showing works on the Corridor 10 section.
"We managed to build something so big, powerful and beautiful, that exceeds our dreams," Vucic wrote.
On Saturday, the entire eastern section of will be open to traffic, and Vucic will attend the event.
The section from Prosek to Crvena Reka will be opened, which will complete the highway from Nis to the border with Bulgaria, near Dimitrovgrad.
It was one of the most demanding and complex sections on the eastern arm of Corridor 10 towards the Bulgarian border, 22.5 kilometers long.
(Telegraf.rs/Tanjug)