Serbia's rivals on the way to Tokyo known: Kokoskov avoided Slovenia; road to Olympics via Italy!
The road to the Olympic Games is not so difficult!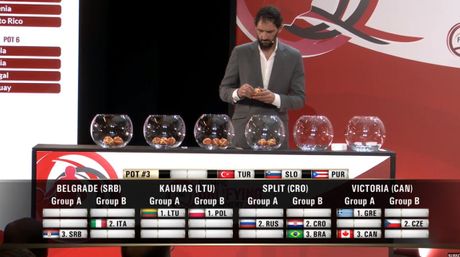 At 2 pm today the FIBA ​​headquarters in Switzerland hosted a draw for the qualifying groups for participation in the Tokyo 2020 Olympic Games' basketball tournament!
As hosts, our basketball players will have the biggest obstacle in Italy. The rivals in the group are the Dominicans and the New Zealanders, and in the other group the Italians, Puerto Ricans and the Senegalese.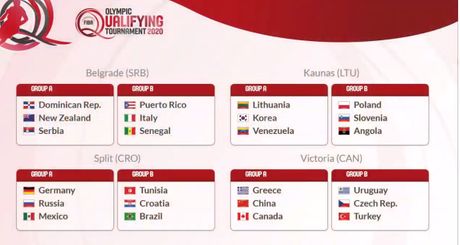 The Eagles will attack the "Tokyo visa" through the Azzurri
In men's competition, qualifying tournaments are played from June 23 to June 28, 2020. One team was drawn from each "hat" today. Then two groups with three teams formed, with the top two going to the semifinals. From the knockout phase, only the winners of qualifying tournaments will win a place in the Tokyo Olympics.
Those who have already secured their place are Japan, Nigeria, Argentina, the US, Iran, France, Spain and Australia. It's interesting that Serbian head coach Igor Kokoskov avoided the team that he in the past led to winning the European title, Slovenia. Other rivals should not be a problem, not even Italy - even with its strongest squad.
Qualifications in Serbia (Belgrade) - Group A: Dominican Republic, New Zealand Serbia; Group B: Puerto Rico, Italy, Senegal
Qualifications in Lithuania (Kaunas) - Group A: Lithuania, Korea, Venezuela; Group B: Poland, Slovenia, Angola
Qualifications in Croatia (Split) - Group A: Germany, Russia, Mexico; Group B: Tunisia, Croatia, Brazil
Qualifications in Canada (Victoria) - Group A: Greece, China, Canada; Group B: Uruguay, Czech Republic, Turkey
Women's team draws Americans!
In the women's competition, we have drawn the US, Nigeria and Mozambique, and since the US team has already qualified, there will be two more teams going to the Olympics from Belgrade.
The women's qualifying tournaments will be held February 6-9, 2020. During the draw, FIBA ​​made sure that the teams geographically cross.
Qualifications in Serbia: US, Serbia, Nigeria, Mozambique
Qualifications in France: France, Australia, Brazil, Puerto Rico
Qualifications in China: China, Spain, United Kingdom
Qualifications in Belgium: Canada, Belgium, Japan, Sweden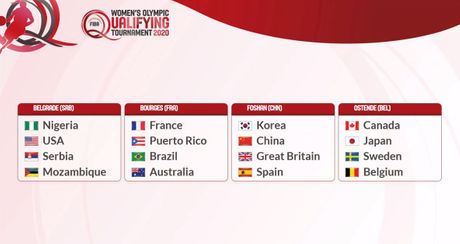 Video: A basket in Banatski Brestovac testifies to Igor Kokoskov's NBA dreams
(Telegraf.rs)
Telegraf.rs zadržava sva prava nad sadržajem. Za preuzimanje sadržaja pogledajte uputstva na stranici Uslovi korišćenja.