Kindergarten incident: Father slaps teacher in front of children, woman left in shock
The woman, who has nearly 40 years of experience, has been slapped, the institution's director, Radmila Arandjelovic, confirmed for Telegraf.rs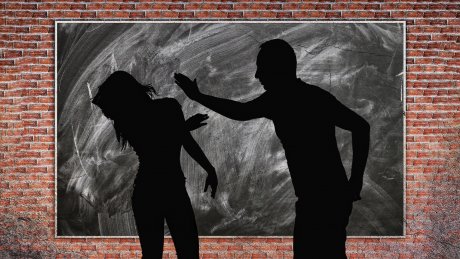 Ilustracija: Nikola Jovanović/Telegraf/Shutterstock
When a parent attacked a kindergarten teacher taking care of his child in the kindergarten Orascic in the Belgrade municipality of Rakovica, the assaulted woman was left in shock. The woman, who has nearly 40 years of experience, has been slapped, the institution's director, Radmila Arandjelovic, confirmed for Telegraf.rs.
"The child's father attacked the teacher at the door of a room where the children were," Telegraf found out from  the kindergarten.
The incident took place on November 12, allegedly after a discussion between the child's father and the teacher, because the child had stayed longer in kindergarten than previously agreed. Following the incident, the police were called and the attacker was taken into custody.
According to the director, the institution has taken all the steps required by law and informed the competent institutions. The teacher previously told Belgrade media that she has been on sick leave since the incident.
On her own Facebook account and in one specialized Facebook group, she asked for help and advice, posting about what happened to her.
The child whose father had attacked the teacher has not been attending preschool since the day of the incident.
"The child is, of course, welcome, and the preschool program is compulsory. The father did not bring the boy the next day. We had some correspondence, and it's up to him to decide what's in the best interests of his child," the kindergarten's director said earlier. "I have been beaten at work by a parent because his child was not admitted for the entire day but only for six hours. I am a teacher with 37 years of service, I ask for help," the assaulted educator wrote on social media.
The Secretariat for Education and Child Welfare says they have been notified of the incident the same day it happened. City Secretary Slavko Gak told Tanjug that educators in Belgrade are dealing with one of the most responsible jobs in the city and that there is no justification for  any violence against them.
"Preschool staff will always receive my support in these situations. In Belgrade kindergartens, the safety of children is a priority, but also the safety of those who care for them, and it is unacceptable for anyone to behave in this way. The case has been reported to the police and we believe that the authorities will do their part and punish the bully most severely," said Gak.
The independent union of pre-school education in Serbia condemned this workplace attack, that took place in the presence of children.
"Unfortunately, it's not uncommon for employees of preschool institutions to be attacked and we believe that the whole society should contribute to raising the level of safety of employees engaged in educational work, especially since children witness it (introduction of panic buttons, status of an official)," the trade union said.
Video: Scandalous video leaked from a school: Teacher drags autistic child on the floor
(J.V.)