Gurovic detained: Former basketballer's wife and daughter get restraining order against him
Emergency measures are imposed when competent authorities assesses that there is a risk of a recurrence of the attack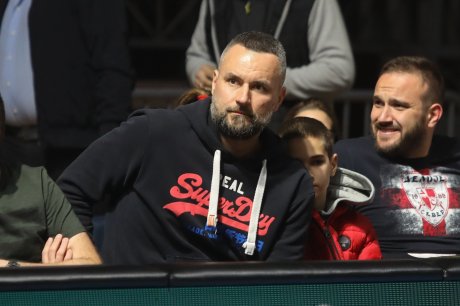 Milan Gurovic, a former basketball player who has been charged with assaulting his wife and underage daughter, has been detained for up to 48 hours, the daily Blic has learned.
Earlier today, two emergency measures were issued against him, prohibiting him from contacting his wife Tanja and the daughter, and removing him from the apartment.
Emergency measures are imposed when competent authorities assesses that there is a risk of a recurrence of the attack, if the victim fears that he or she will be attacked again, if there is a conflict over custody, or about ways of maintaining personal relations between a child and a parent who may be the perpetrator, and the like.
According to reports, Gurovic already has a police file and one criminal complaint for disorderly conduct during a basketball match.
(Telegraf.rs/Blic)
Telegraf.rs zadržava sva prava nad sadržajem. Za preuzimanje sadržaja pogledajte uputstva na stranici Uslovi korišćenja.