3 Kosovo Albanians arrested for shooting Igalo policeman in the head during arrest
The border policeman was shot in the head from a pistol; the pistol is suspected to have been fired from the back seat of the official car, by a Kosovo citizen whom Lekovic was detaining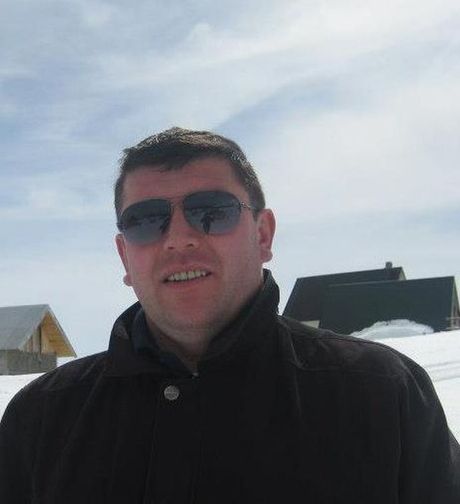 Three Kosovo citizens have been arrested for the murder of Montenegrin border police officer Milutin Lekovic. Lekovic, 41, died from the injuries he sustained in the town of Igalo. He previously underwent surgery at the Risan hospital, where doctors had been trying to save his life for hours.
The border policeman was shot in the head from a pistol; the pistol is suspected to have been fired from the back seat of the official car, by a Kosovo citizen whom Lekovic was detaining, the daily Vijesti reports.
"Today (Sunday) at around 14:45 in Sava Ilica Street in Igalo, during the act of detaining three persons who did not carry personal documents, one of the persons fired a shot at police officer M.L. The attackers, two males and one female, fled in an unknown direction after the attack," said the Police Administration.
Lekovic and his colleague previously detained three Kosovo citizens because they did not possess identification documents. After the policeman was injured, the Kosovo nationals fled but were arrested in Sutomorsko Polje around 5 pm.
When the police found and surrounded them, the man suspected of wounding and killing the policeman again pulled the gun. He was shot in the arm in the exchange of fire.
"One of them, a man about 45 years old, pulled a gun during the arrest and pointed it at police officers, uttering threats. An exchange of fire took place during which the gunman was shot and incapacitated by police officers, while the other two persons, a man about 50 and a woman of about 70, were also overpowered," the Police Administration explained.
The police have information about the possible identity of the suspects and activities are underway to confirm this information with partner services.
The police thanked citizens of Herceg Novi for providing prompt and accurate information about the attackers and their escape route.
The Police Administration expressed its indignation over the tragic death of a colleague and said it would closely monitor the further course of events in the criminal prosecution of the suspects, a statement concluded.
Video: Albanian terrorists give Albanian politicians and elite an ultimatum
(Telegraf.rs/Sputnik)
Pošaljite nam Vaše snimke, fotografije i priče na broj telefona +381 64 8939257 (WhatsApp / Viber / Telegram).