Brnabic: Handke will visit Serbia in March or April
Brnabic, a guest on TV Pink's Hit Tvit program, said that Serbian President Aleksandar Vucic has spoken with Handke who told him he would visit Serbia in March or April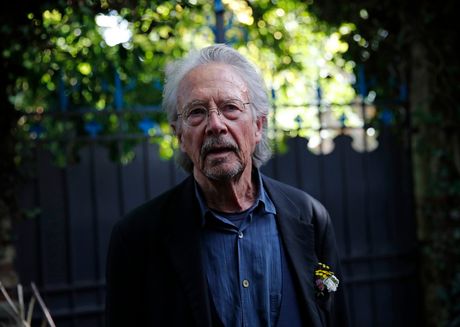 Nobel laureate Peter Handke will visit Serbia in March or April next year, Prime Minister Ana Brnabic announced last night.
Brnabic, a guest on TV Pink's Hit Tvit program, said that Serbian President Aleksandar Vucic has spoken with Handke who told him he would visit Serbia in March or April.
1. Handke pic.twitter.com/gUzL4ebyaY

— Hit Tvit (@hit_tvit) December 15, 2019
Brnabic said this after she disagreed with the show's other guests, Cedomir Jovanovic and Vojislav Seselj, about the reactions triggered by the decision to award the Nobel Prize for Literature to Handke.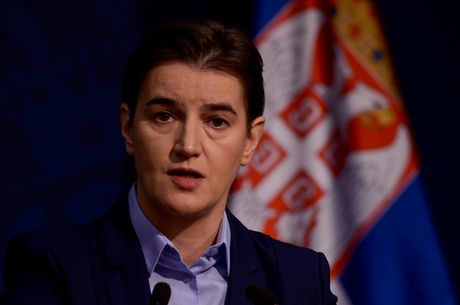 The prime minister said that everyone is entitled to their opinion, and that responses to the Nobel Prize given to Handke generally caused the animosity that has always existed towards the Serbs and Serbia, also because of the support he gave to Serbia in those unfortunate times.
"Handke was one of the few in the international public who dared to say something nice about the Serbs and Serbia, and I thank him for that," said Brnabic.
She expressed her regret that even when it comes to the Nobel Prize for Literature, some felt called upon to direct such rhetoric towards Serbia.
She said she was most unpleasantly surprised by the response of the North Macedonia foreign minister. She also pointed out that a considerable number of Serbs had been killed in the past war, something that nobody has been held responsible for. Jovanovic said he didn't agree with Handke's political views and understood those who had lost so much in the past war.
Despite this, he said, Handke was not given the prize for his opinion about Srebrenica, or because he was on the side of Milosevic's politics, but because he is a great writer.
Regarding Handke's support for Milosevic's politics and Serbia at the time, Jovanovic said that support was not good and was wrong.
"We must have the strength to separate Handke the writer from his political views which are what they are. They understand that in the region, but the weight of that decision is different here than in Sarajevo. We have to face the fact that 10,000 children suffered in that city," said Jovanovic. Seselj, debating with Jovanovic, pointed out that Handke received the prize for his literary work, and that in his works he published everything he had been saying.
"He was a human rights fighter at a time when many didn't dare to be that, when the world cheered the Bosnian Muslims who had caused the war and who were the first to commit war crimes. There were crimes on both sides," Seselj said.
Jovanovic noted that this was a matter for the courts to decide, to which Seselj replied that his legal knowledge gives him the right to comment on any court in the world.
"Handke never said that the Serbs didn't commit crimes, but he did his best to strike a balance in the anti-Serb worldwide propaganda that reigned. His work cannot stand outside his political stance," Seselj said.
(Telegraf.rs)
Pošaljite nam Vaše snimke, fotografije i priče na broj telefona +381 64 8939257 (WhatsApp / Viber / Telegram).