Horror at Subotica crash site: Smashed cars, firefighters cut through vehicles to pull out bodies
Disastrous footage and photographs after the crash that took two lives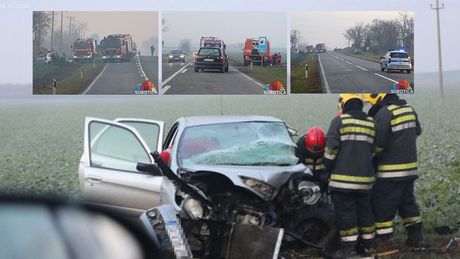 A serious traffic accident on the Subotica-Bajmok road at about 7 am, that happened some 300 meters from the EKO gas station from the direction of Subotica, resulted in two people dying on the spot.
According to subotica.com, three vehicles were involved in the traffic accident, sustaining serious damage and resulting in the deaths of two men from Bajmok and Misicevo.
After the police secured the road, several ambulances and firefighters quickly arrived at the scene to assist the injured and remove the bodies from the smashed car.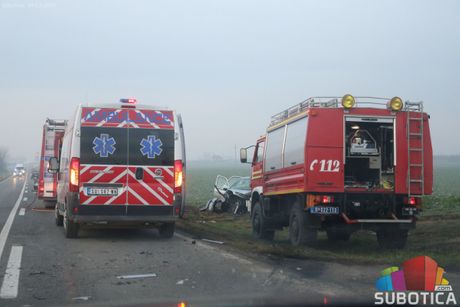 Traffic on that part of the road was stopped with vehicles rerouted to the Tavankut bypass, via Ljutovo. The traffic police secured the road and instructed drivers to turn around and continue along alternative roads.
This was mostly accepted by drivers, however, a long column formed of trucks who were unable to turn around.
As stated unofficially, the traffic interruption should last at least until 10:30 am. If conditions are created earlier to normalize traffic, vehicles will be allowed through.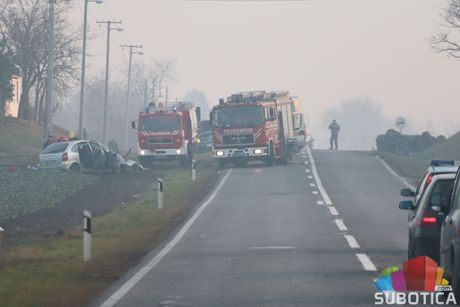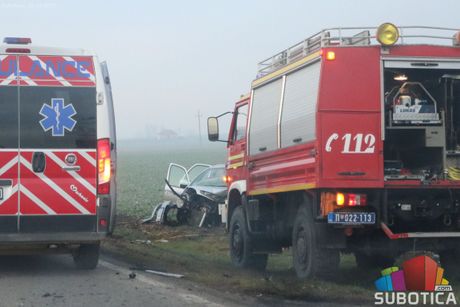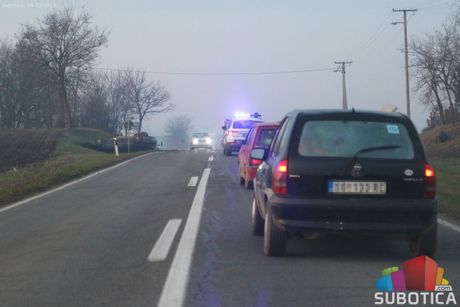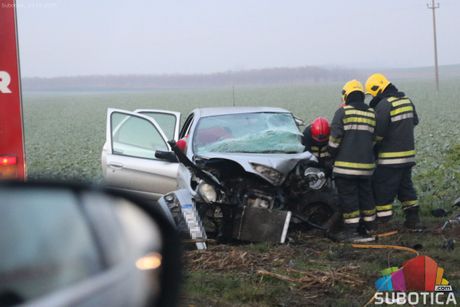 (Telegraf.rs/subotica.com)
Pošaljite nam Vaše snimke, fotografije i priče na broj telefona +381 64 8939257 (WhatsApp / Viber / Telegram).