Footballer Luka Jovic signed this document - to then accuse Serbian doctors of unprofessionalism
The Real Madrid footballer had been given clear instructions that he must stay in self-isolation Footballer Luka Jovic has committed a serious offense after arriving in Belgrade from Madrid, as he breached his obligation to remain in quarantine. With this behavior, he risked the lives of many people in Belgrade.
He put personal interest first, and later justified himself unconvincingly by saying he had club's permission to travel to Belgrade (which does not permit him to violate quarantine) - and then, he even accused a medical commission of failing to do their job professionally, saying he was not informed that must stay in quarantined - considering he is a person coming from one of the biggest coronavirus hotspots in the world - Madrid.
However, Telegraf came in possession of documents proving that Jovic unnecessarily accused the doctors - who are risking their lives - of performing their task unprofessionally.
Not only was Jovic informed that he was under obligation to remained quarantined - he also signed a document that mandates his self-isolation.
The document also states that Jovic must report to the competent public health institute daily for the next 14 days in order to monitor his health status.
Another thing would be if he signed the document without even reading it - then he really didn't know how to act. Although there is hardly any justification in that case, too, since the media constantly report about how people should behave.
See the documents, Jovic's signature and everything that goes with the story of Jovic and Sofija's birthday.
Jovic disobeyed it, leaving the quarantine to attend the birthday of his girlfriend Sofija Milosevic.
Jovic's transgression caused a backlash from the country's top officials, with Prime Minister Ana Brnabic first calling out footballers who violate quarantine, even though they come to Serbia from the most coronavirus-vulnerable areas. She did not name them, but later it turned out that she was referring to Jovic, and Nikola Ninkovic. Later, Aleksandar Vucic, who also criticized football players, announced that they would be imprisoned if they violated self-isolation once again.
Due to the quarantine violation, criminal charges have been filed against Jovic by the First Basic Prosecutor's Office in Belgrade, and he could face jail time.
People are indignant at Luka: Buy ventilators to redeem yourself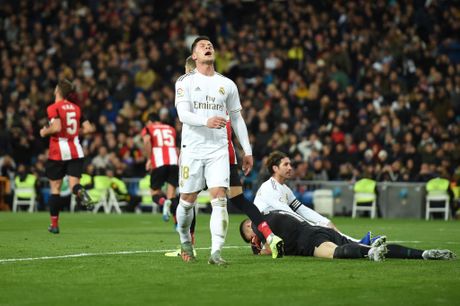 Luka Jovic's behavior has provoked the ire of people in Serbia. All those who have been making sacrifices for days, avoiding meeting their loved ones, remaining quarantined and adhering to the advice of doctors and top officials, are outraged at his move.
After Jovic himself said in a comment that he had come to Serbia to help - their message to him is that he can do it by using some of his annual salary - which is the third highest at Real Madrid, amounting to almost 21 million euros - to buy ventilators and thus prove he has indeed come here to help.
Jel moze luka jovic da ne ode u zatvor nego da plati kaznu od svoje platetine da se kupi neki respirator, sta ce u zatvoru jos da ga mi izdrzavamo

— radinović (@teodora011rd) March 19, 2020
Рокнути му казну у вредности од 50 респиратора и то је то

— Атомски Мрав 😁 (@gdusan00) March 19, 2020
Video:
Vucic indirectly called out Luka Jovic: Young millionaires think they can do anything, they will be strictly punished!
(Telegraf.rs)
Pošaljite nam Vaše snimke, fotografije i priče na broj telefona +381 64 8939257 (WhatsApp / Viber / Telegram).