Dr. Kon explains once and for all: In which case can coronavirus measures be tightened again
"It's too early to talk about tightening measures based on a jump in a single day," said epidemiologist Predrag Kon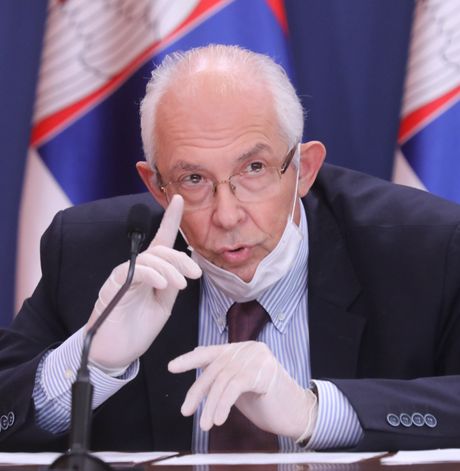 Epidemiologist Predrag Kon, a member of the Crisis HQ for the fight against coronavirus, explained last night under what conditions it could happen that Serbia tightens the measures again in order to prevent the spread of the infection.
According to the latest information about those ill and dead of Covid-19, a slight increase in new cases was recorded in our country over a period of 24 hours. Dr. Kon explained on RTS that this is a slight increase, and that it is too early to talk about harsh measures based only on one day.
"That is somewhere around 1.2, close to 1.3 percent. It's a leap and, to be honest, it doesn't surprise me. However, it's too early to say that for just one day, but we should be aware that everything depends directly on us," said epidemiologist Predrag Kon.
If the number of new patients starts to rise sharply in the next ten days, restrictive measures could be introduced again.
"If the number rose to over two percent, even three percent, then it would become necessary. We must not allow growth to start again," Kon points out.
You can see data about coronavirus from all over the world on this page (in Serbian): https://www.telegraf.rs/covid-19
Video:

I am skeptical about acquired immunity in Serbia, we kept ourselves too safe
(Telegraf.rs)