Croatian handball player who joined Montenegrin national team: I certainly won't play out of love
Matea Pletikosic explained why she decided to change her citizenship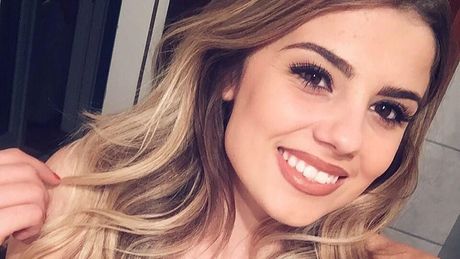 Foto: Facebook.com/Matea Pletikosić
Croatian female handball player Matea Pletikosic decided to accept the invitation of Montenegro and receive that country's citizenship so that she could play for their national team. She explained her decision in a conversation with the website 24 Sata.
She revealed that the Croatian Handball Federation did not treat her fairly, that she received an invitation when she was not feeling well, and that no one called her after that.
"The Croatian Handball Federation did not treat me correctly after the injury. I got an invitation a year later, but I said I didn't feel the best then - not that I would never play again. However, later, no one was contacting me anymore, and then they told me that I had to give an interview and say that I wanted to play for the national team again."
"That's what I did and again, they didn't call me I never want to beg anybody. If HRS (Croatian Federation) doesn't want me, I respect that. I will play for Montenegro because my dream is to go to the Olympic Games and my career is the most important thing at the moment. Montenegrins called me before, but I didn't accept then. Of course it wasn't easy to make a decision, but my family, my boyfriend and friends supported me. They are my biggest support."
She pointed out that she loves Croatia and that she will certainly not play for Montenegro out of love, as she would do if she played for her ow country - and that it would be the hardest for her if she had to play against Croatia.
"I love my country Croatia and that would be the hardest thing for me. I will certainly not play for Montenegro out of love as I would play for Croatia. I am looking at my future, I want to realize myself as an athlete," concluded the newly-baked "Montenegrin."
(Telegraf.rs)