Montenegrin student brought coronavirus to Karaburma student dorm in Belgrade
Three students and about 20 of their contacts are in isolation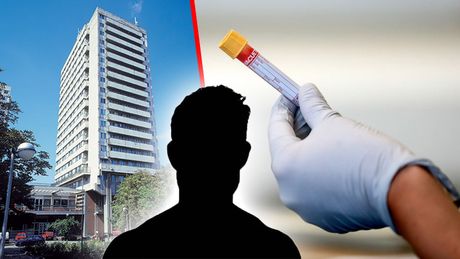 Coronavirus was brought into the Karaburma Student Dormitory in Belrade by a student from Montenegro, Telegraf.rs has learned. As we reported yesterday, about 20 students are infected in this dorm, all of them now in isolation.
To our knowledge, the student who brought the coronavirus infection is a male.
The epidemiologist of the Institute for Student Health Protection in Belgrade, the well-known Student Polyclinic, Dr. Mila Paunic told Telegraf.rs that the number of infected students had not increased compared to yesterday.
"About 20 of them are infected," she said for our portal and added that the situation is under control.
She said for our portal yesterday that none of them had a severe clinical picture, as well as that the situation was under control.
"All this is completely expected. They are all fine. Nobody has a difficult clinical picture," Dr. Paunic told our portal.
The director of the Institution Student Center "Belgrade", Goran Minic, said yesterday for our portal that three students and about 20 of their contacts are in isolation.
"These students did not have symptoms of the disease when they returned to the dormitory, but they were in contact with infected people, which they later learned. Students with confirmed virus, as well as about 20 of their contacts, are isolated in special accommodation units with separate bathrooms, where there is no possibility of contact with other residents of the dormitory. The said students get food delivered to their rooms," says Minic.
Tiodorovic: 10,000 students came to Belgrade
The information that coronavirus had entered student dormitories was disclosed yesterday, and epidemiologist Dr. Branislav Tidorovic, a member of the Crisis HQ for the fight against coronavirus, told TV Prva this morning that coronavirus was brought to Belgrade by students who came from outside the city.
"We must pay attention to student dorms, 10,000 young people came to Belgrade from elsewhere, they certainly brought the virus from the areas they came from. They have been tested, the situation in the dorm in Karaburma is, as far as I know, under control, all measures are being taken, that will continue to be in store for us. In Nis, we also prepared a part of a facility for students who came from other parts of Serbia, even from outside of Serbia. All student centers must take care of that," said Tiodorovic.
Video:

What entring faculties looks like according to the new rules
(LJ.R. - lj.racic@telegraf.rs)