Novak Djokovic and his wife Jelena recover from coronavirus: The new test is negative!
The world's best tennis player has healed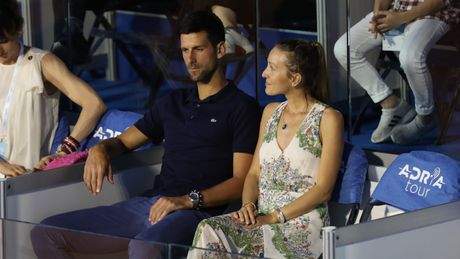 Foto: Marko Jovanović
Novak Djokovic and his wife Jelena are negative for Covid-19. This was shown by the latest results of the PCR test they both did in Belgrade.
Novak and Jelena did not feel any symptoms of the virus, and they got tested according to prior agreement with the doctors.
Since returning from Zadar, Croatia, the Djokovics spent the last ten days in self-isolation, following all protocols and security measures related to Covid-19.
Novak Djokovic became infected during Adria Tour after he was in contact with Grigor Dimitrov, the first player to be diagnosed with the virus during the tournament.
Along with Novak, tennis players Borna Coric, Viktor Troicki and his wife Aleksandra, as well as Novak's fitness coach Marco Panichi and Dimitrov's coach Christian Groh also tested positive.
After it was announced that Dimitrov was positive, the Zadar part of Adria Tour was canceled right before the final match. Immediately after that, Novak came under attack by the international media and numerous critics in Serbia.
He even received death threats written in a graffiti that appeared in Split, Croatia. He survived all this in isolation with his wife. Djokovic did not react regarding these attacks, but made a humanitarian gesture that silenced his critics as he donated 5 million dinars to help the hospital in Novi Pazar.
Video:

How did Djokovic become the Croats enemy number 1 overnight?!
(Telegraf.rs)