Crisis HQ reacts to allegations that a state of emergency would be introduced on October 1
Tiodorovic commented on these allegations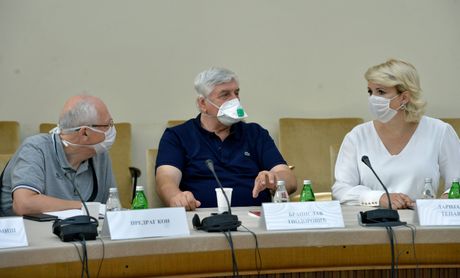 Crisis HQ members Branislav Tiodorovic and Darija Kisic Tepavcevic dismissed as disinformation announcements that a state of emergency could be introduced on October 1.
Crisis HQ member Darija Kisic Tepavcevic spoke for Nova and rejected the possibility of introducing a state of emergency on October 1.
"I have not heard anything about it, that's disinformation," said Kisic Tepavcevic.
The introduction of a state of emergency was also denied by Dr. Branislav Tiodorovic.
"That is utter nonsense that no one has mentioned, except for fools," Tiodorovic told Nova.
Video:
On September 18, Dr. Kon said that 50,000 citizens returning from abroad could be controlled only in a state of emergency
(Telegraf.rs)