Another jump in new coronavirus cases in Serbia: Another 265 people infected, 2 more patients die
This is the latest cross-section of the coronavirus situation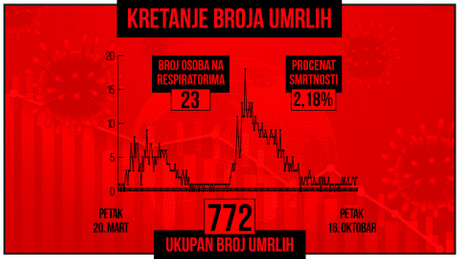 7,429 people have been tested for coronavirus in Serbia in the last 24 hours, of which 265 were positive, while 2 more people have died.
There are 23 patients on ventilators.
A total of 772 people have died so far.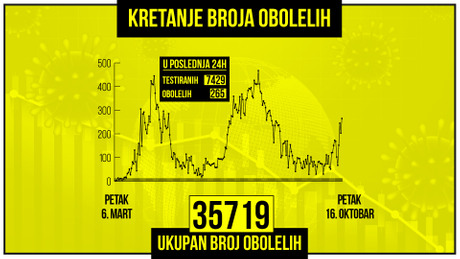 Expressed as a percentage relative to the number of tested persons, 3.57 percent were infected.
Still a majority of new cases is discovered in Belgrade, 106 (40%), followed by Kragujevac with 22 new cases, Nis and Valjevo have 11 each, Vranje 10, Novi Sad and Kraljevo 9, Aleksandrovac 7, Trstenik 6, Loznica, Bor and Zajecar 5 each, while in other towns there are 3 or less new cases.
So far, a total of 1,227,337 people have been tested in Serbia, of which 35,719 have been positive.
(Telegraf.rs)