Less than 2,000 new coronavirus cases, 19 more patients died
Another 19 people died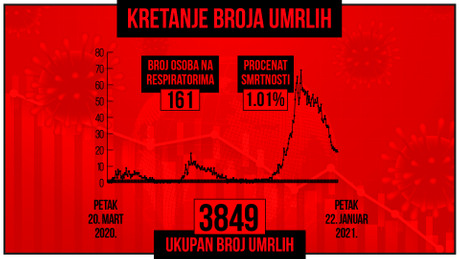 According to the latest data in the past 24 hours in Serbia, another 1,709 patients have been infected with coronavirus.
10,638 people were tested.
Another 19 people died, so the total number of deaths since the beginning of the pandemic is 3,849.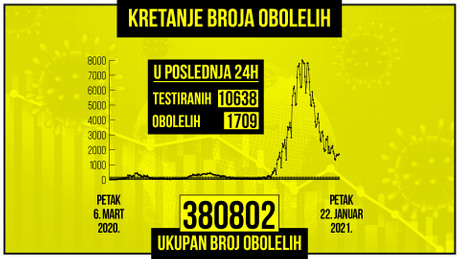 A total of 380,802 cases have been confirmed so far.
There are 4,731 hospitalized people, while 161 patients are on ventilators.
So far, 119,711 people have been vaccinated.
New cases by city
Belgrade: 430
Novi Sad: 93
Nis and Kragujevac: 62
Krusevac: 49
Kraljevo: 46
Sabac: 44
Uzice: 43
Other towns had 43, most fewer than 20 new cases.
(Telegraf.rs)