Dr. Kon: Situation in Belgrade is catastrophic, it's unacceptable that Covid measures are so soft
We proposed introducing a curfew back in November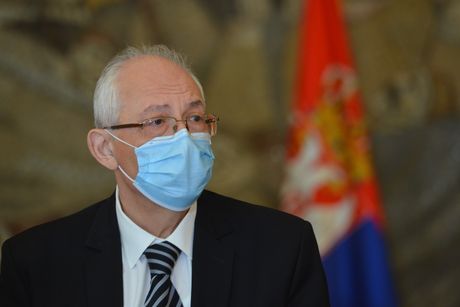 Epidemiologist Predrag Kon told TV Prva this morning that the situation in Belgrade (regarding the coronavirus epidemic) is catastrophic.
"The situation in Belgrade is catastrophic. Hospital capacities are 4,300 filled and this is constantly increasing. We must understand that we have switched from non-Covid to Covid and we must maintain that, because returning to the Covid system means a 'loss' of healthcare workers. We have two things that require high activity, and that is: mass vaccination and the crisis around hospitalization. The fact is that people who become infected cannot be vaccinated.
We proposed introducing a curfew back in November, the answer then was that it could not be implemented unless a state of emergency was declared as well, instead opening hours were shortened, and those measures gave results. We have been warning all the time and discussing it all the time. The last thing that was discussed was when we asked for these measures on Tuesday, and it is always said that is unconstitutional. I always say, it's interesting how we all choke when we need to talk about a state of emergency. Everyone remembers only the curfew. However, in case of a state of emergency a curfew is introduced only later and it would be useful. We are far from that," said Kon.
It is completely unacceptable that the measures are so soft at this moment, says Kon.
"Everything should have been closed. A serious period is ahead of us. If all the measures we asked for were to be implemented now, we would still have an increase (in new cases) in the next 10 days, and we were trying to avoid that all the time. There is not enough collective immunity, either.
"We have 30% of the British strain of the virus in circulation. We will monitor that, since this strain is more dominant, it is transmitted more, it has a very great potential. These are the cases when whole families come to us infected. The clinical picture is more difficult, too, with this virus. We are under attack by two things: people's behavior in ski resorts - that attack is passing, and on the other hand we have a change in the virus itself. It's normal to ask for what we have been asking for.
We believe that our proposal to close cafes and restaurants has no alternative, it is clear to all of us that this should last at least 2-3 weeks. We believe that this is the absolute minimum, that we must not go lower than that, but we'll see. We are not competent enough as doctors to decide on such serious matters. Not all healthcare workers can withstand that pressure, they are on the edge. If nothing is done, the system cannot survive. A complete lockdown would solve the problem.
About the Vranje man who received 2 different vaccines
"That shouldn't have happened. It's a human error. The only question that should be asked by the person administering the (second dose) vaccine is, 'which vaccine did you receive'. I honestly think that there is no serious danger, but that does not mean that the situation should not be monitored. The (blood) sugar spike might also have been caused by him being upset because of what happened to him. I will not diminish what he is experiencing at all," said Kon.
What after happens after next Crisis HQ meeting?
"If nothing changes after the next session of the Crisis HQ, the question arises of the purpose of us (the medical part) remaining. The question is how we will demonstrate this, we are not deserters to leave when it's the hardest. I also understand compromises that are not a part of the medical profession. And that is my answer before this session," said Kon.
"The clinical picture of the infected is not milder, I think the situation is worse than it had been and we cannot act as if this is not happening," he added.
Video:

Vucic: I will propose building a Covid hospital near Novi Sad
(Telegraf.rs)