Brnabic: Roaming charges in Greece to be abolished, prices to be the same as local calls and texts
This country has been a favorite summer destination of our tourists for years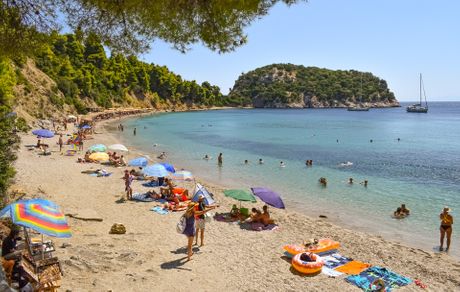 Prime Minister of Serbia Ana Brnabic said today in Athens, after meetings with the state leadership of Greece, that next week Serbia and Greece will sign an agreement on the abolition of roaming charges.
"We have negotiated a roaming agreement with Greece, according to which our citizens who come to Greece will no longer pay the roaming tariff abroad, instead it will be like local calls and texts," Brnabic said.
The prime minister stated that Minister of Telecommunications, Trade and Tourism Tatjana Matic will travel to Athens next week to sign the agreement, which will enter into force immediately.
"As a government, we have done everything to make it easier for citizens who plan to travel to Greece during the summer," Brnabic said. She said that she thanked Greek Prime Minister Kyriakos Mitsotakis for the fact that Greece has unilaterally recognized our digital vaccination certificates.
"Starting on May 14, the Greeks will open the Evzoni border crossing, and all vaccinated citizens of Serbia will be able to enter Greece without any problems without any other proof," the prime minister stated. Those who have not been vaccinated will have to show a negative PCR test, said Brnabic, and pointed out that the state has done everything in its power to make it easier for citizens to travel to Greece.
Video:
Vucic meets with World Banks regional director
(Telegraf Biznis/Tanjug)