No new cases or deaths from Covid in the Serb Republic, for the first time since pandemic started
Nine patients are currently on ventilators in the Serb Republic (RS)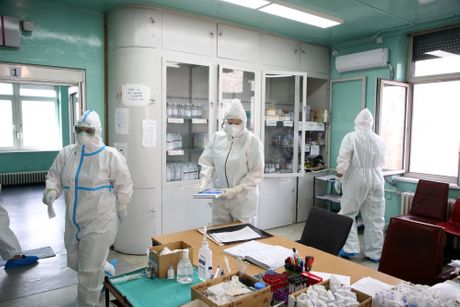 For the first time since the outbreak of the epidemic in the RS, no deaths or new coronavirus cases have been registered over a period of 24 hours.
The Institute of Public Health of the Serb Republic announced that 64,334 cases of coronavirus have been confirmed in the RS so far, while 3,778 people who were positive for Covid have died.
49,257 people have recovered from Covid in the RS, while a total of 283,497 people got tested.
The total number of hospitalized patients in the RS is currently 68 - 29 in the University Clinical Center of the RS, and 39 in other hospitals. Nine patients are on ventilators (seven in the University Clinical Center of the RS, two in other hospitals).
625 people are currently under health supervision in the RS, while supervision has ended for 192,905 people.
(Telegraf.rs)
Pošaljite nam Vaše snimke, fotografije i priče na broj telefona +381 64 8939257 (WhatsApp / Viber / Telegram).