Vucic: You'll kill someone with stories about chips in vaccines. We will have to suppress that
"We do not need to lock the country down again, we do not need it because of the economy," said the president of Serbia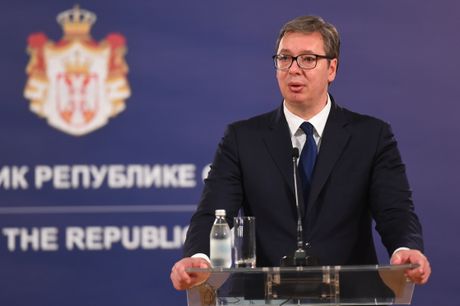 President of Serbia Aleksandar Vucic said today that we will soon have to go with the third dose of the vaccine against coronavirus, because six months have passed since people were revaccinated.
"I want to say that at this moment we have 1,300,000 free vaccines and they are not expiring. We have no problem with vaccines, I just ask epidemiologists to make a decision if they will be mixed or not. The fact that we have been vaccinated does not mean that we will not get infected," said Vucic.
"Today I heard about a girl who is in a serious condition, she has not been vaccinated. I hope that child will survive, but please, none of us who have been vaccinated have any problems. Stop telling stories about chips, because those stories will kill someone. You will leave a child without a mother, or a mother and father without a child. And Moderna has been delivered to us since October. We will soon come out with the first series of vaccines produced in our country. In a few days, I expect the Chinese vaccine to be filled in our country. We had 2.09 percent infected this morning. The numbers are growing and I see them growing everywhere, I'm talking about serious countries that are doing the testing."
He added that the only cure is to get vaccinated.
"They give a wider range of protection, so I ask people to do that. We don't need to close the country again, we don't need it because of the economy. If the economy is growing, then you can have higher wages. I would like us to increase your salaries a lot, so the issue of responsibility is key. And today our football starts, tomorrow our basketball starts."
"If you have decided something for yourself, at least keep quiet, do not push others into death."
"We will have to do something to suppress frivolity, but we must respect the Constitution. We still don't know what we will do, but I ask people to understand that such a time is approaching."
(Telegraf.rs)