Croatia lost more than 360,000 inhabitants in 10 years, census shows
According to the previous census from 2011, Croatia had 4,284,889 inhabitants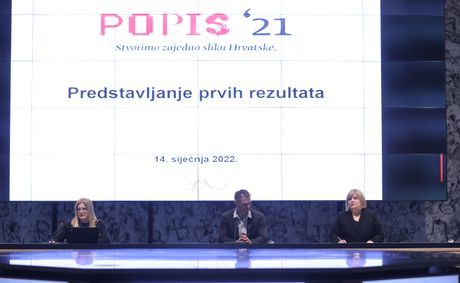 Croatia has 3,888,529 inhabitants, according to the first results of the 2021 Census of Population, Households and Housing Units conducted by the State Bureau of Statistics (DZS) last year.
According to the director of the DZS, Lidija Brkovic, the previous census from 2011 showed that Croatia had 4,284,889 inhabitants, which means that the population of that country has shrunk by 9.5 percent in the last 10 years, i.e., by more than 360,000 inhabitants.
According to her, these are the first results from the census that are still subject to change.
Brkovic said that data on ethnicity is not yet available because the basic figures are processed first, then the gender and age structure, and the rest only at the end.
"Results should be released every few months. The final results will be known when the data processing has been completed," said Brkovic.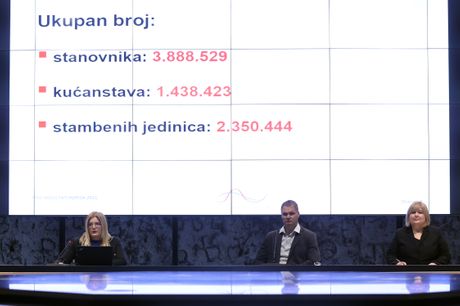 Due to the coronavirus pandemic, the 2021 Census was conducted from September 13 until November 14 in two phases - as self-census and census conducted on the ground.
The research was "paperless" for the first time, in other words, completely digitally.
Croatia was hit by a large wave of emigration after joining the EU, especially in 2014 and 2015. In the last wave, citizens of Croatia mostly chose Ireland and Germany as countries to move to, reports Index.
Video:
Spectacular footage of dramatic police operation: See where the drugs were hidden
(Telegraf.rs/Tanjug)
Pošaljite nam Vaše snimke, fotografije i priče na broj telefona +381 64 8939257 (WhatsApp / Viber / Telegram).