Vreme čitanja: oko 7 min.
Dubai is an ideal destination for short and long vacations: Places and activities you should not miss
Vreme čitanja: oko 7 min.
Dubai is a city that you should definitely visit, at least once in your life, even for 48 hours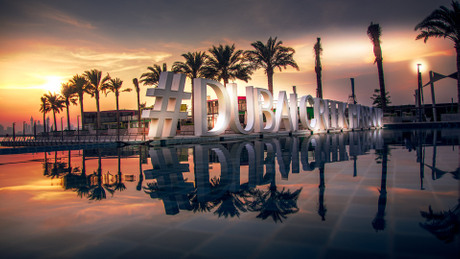 Dubai is one of the most luxurious cities that offers a plethora of activities, from amazing hotels, fantastic entertainment and shopping centers, beautiful sandy beaches and world-class restaurants.
Trips to such big world cities are the most beautiful if you stay there for a while and manage to visit all the sights, but Dubai can also be great as a stopover destination or a place where you will spend a short vacation.
Good organization is crucial for a short stay, which can also be both very efficient and memorable. We have several suggestions for you on how to spend a shorter or longer vacation in Dubai, which will certainly be unique.
A day in Dubai
A morning in the water taxi
A day in Dubai can be a day to remember forever. You can start your morning with a ride on a water taxi known as "abra" that will take you to see the bustling Dubai Creek as well as Dubai's newest waterfront - Al Seef, which pays homage to the Emirati heritage.
There, you can take a break with a sip of local coffee or traditional spiced tea, while enjoying a postcard-worthy view.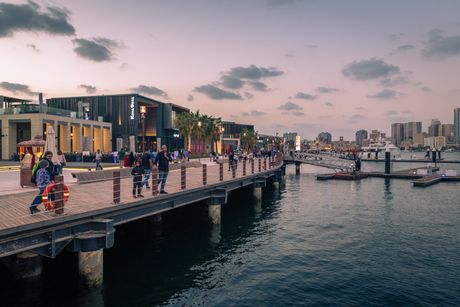 Unforgettable afternoon at the water park
A place where you can cool off and have a good time is one of the most beautiful water parks in Dubai. If you are a fan of adrenaline and good fun, then the Wild Wadi water park is the right place for you.
Both the youngest members of the family and the older ones will enjoy themselves here. The park offers a handful of fun rides, slides and different activities for people of all ages.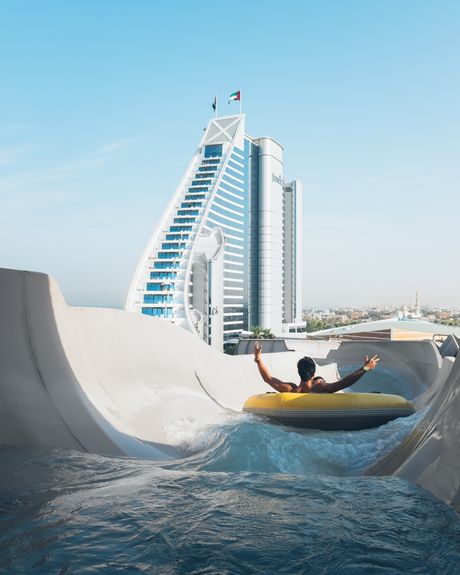 Gastronomic delight
During this exciting day, you will definitely take time to pause in one of the restaurants. Visit the culinary top place in Dubai - Time Out Market Dubai which brings together several local restaurants with 18 stars in one place, such as: 21 Grams, MASTI, BB Social Dining, Vietnamese Foodies, Pickl and many others.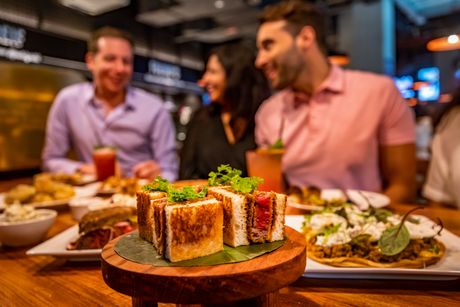 While enjoying the unforgettable flavors on the beautiful outdoor terrace of this gastronomic place, you can admire the view of the Burj Khalifa or enjoy that of the dancing fountain.
After a hearty meal, you can stroll over to the Dubai Mall for a quick shopping spree or souvenir shopping.
Weekend/48 hours in Dubai
If you organize well and have a good plan, in two days spent in Dubai you can visit a lot of important places, but also find time for rest and enjoyment.
Day 1
Perhaps the best way to start your day in Dubai is to enjoy the sun and water activities. Hire a paddle board at Kite N Surf for an unforgettable calm morning on the water as you enjoy the sun's rays breaking over the sea. This will be a very different morning in this big city that you will surely remember for a long time.
Afternoon at Alserkal Avenue art center
This avenue is the seat of cultural activity and is now one of the leading art centers in the region with around 40 warehouses converted into galleries, dance studios, craft workshops, cafes and much more.
After visiting this beautiful place, you can stop at the hipster restaurant Nightjar Coffee Roasters, which serves a wide range of creative dishes, and here you can also enjoy a cup of coffee and tea.
Day 2
You can use the second day to visit one of the highest-located swimming pools in the world. Aura Skypool is the largest infinity pool in the world with a 360-degree view. It is located on the 50th floor of the Palm Tower.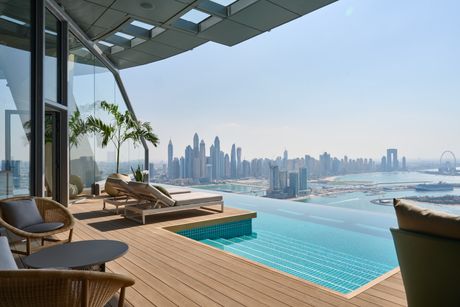 This place is a true oasis in the sky - the ambiance is inspired by nature and pleasant vibes. The 750 square meter pool takes your breath away with views of landmarks such as the Palm Jumeirah, Burj Al Arab and Ain Dubai.
You can also use the afternoon for an authentic desert safari by Platinum Heritage - the leading operator of desert experiences in Dubai.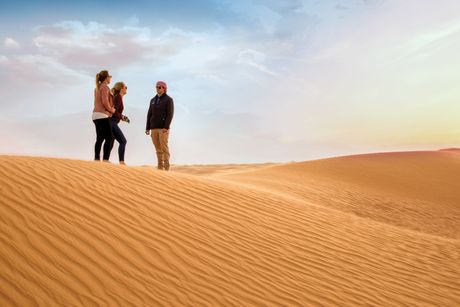 In order to experience the most authentic adventure, we suggest driving while watching wildlife, enjoying traditional Emirati cuisine or camping overnight in the Dubai Desert Conservation Reserve for an unforgettable Arab experience.
A week in Dubai
Seven days in Dubai is quite enough to take the time for both enjoyment and different activities and visiting many interesting places.
If you are a golf lover, then you should definitely visit some of the golf courses that Dubai has to offer, which are the perfect place for golf enthusiasts, especially in winter.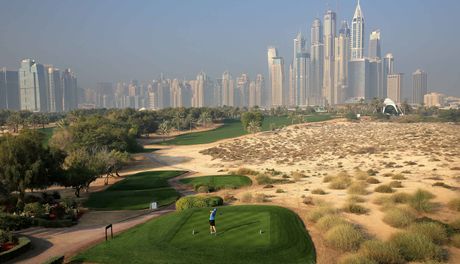 Some of the best choices are definitely Dubai Creek Golf and Yacht Club, with as many as 71 courses, then JA The Resorts with 35 courses designed by Peter Haradin as well as Emirates Golf Club which hosts the Slync.io Dubai Desert Classic and Omega Dubai Moonlight Classic golf tournaments.
Spa relaxation
For those who need rest and relaxation, as well as an escape from stress, Dubai can also be the perfect wellness destination to recharge their batteries.
The JW Marriott Marquis' Saray Spa is a place where you will completely relax enjoying the ancient healing techniques with natural ingredients, you can try the treatment "Arabic ritual for the body," use healing salts from the Dead Sea, incense and exotic scents of roses and jasmine.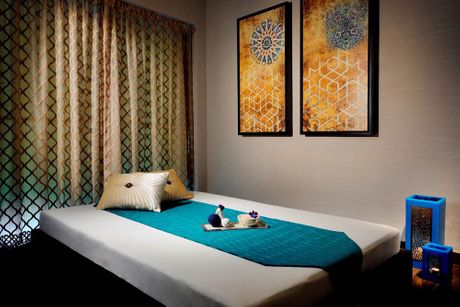 At The One&Only Royal Mirage, you can enjoy an oriental hammam - a traditional Arab bathing experience where you will experience physical and mental purification.
For a unique experience, schedule an underwater yoga or Hatha yoga class at The Lost Chambers surrounded by 65,000 sea animals or spend a yoga meditation class at The Green Planet surrounded by 3,000 different species flora and fauna.
Explore mountainous Hatta
Located just a 90-minute drive from the city is the village of Hatta, in the middle of the majestic Al Hajar Mountains. This place is as if made for photographers, adventurers, but also those who just want to escape from the city crowd. Here you can visit the Hatta Dam, an observation point in the middle of the rocky peaks, go kayaking, hike or just enjoy the breathtaking views.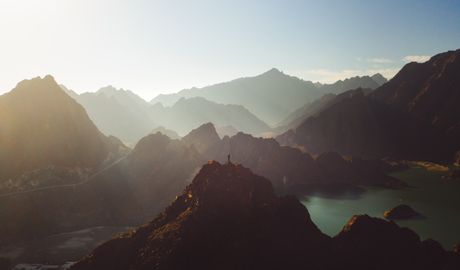 You can spend the night at JA Hatta Fort Hotel or at Hatta Sedr Trailers, the region's first trailer hotel. Here you are advised to try the delicious local honey obtained from the hives of the Hatta Honey Bee Farm.
Be a part of unforgettable world of water parks
Dubai Parks and Resorts offers three theme parks and one water park, where you can have a very exciting experience.
With more than 100 outdoor and indoor rides at Motiongate Dubai, Bollywood Parks Dubai, Legoland Dubai and Legoland Water Park, these entertainment centers will keep every kid and adult happy.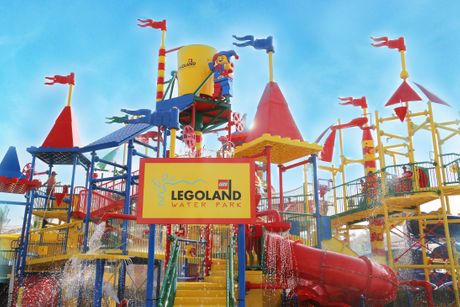 Atlantis oceanfront's largest resort, The Palm, is home to Dubai's largest water park. Aquaventure has 105 slides, many of attractions and entertainment, but here you can also visit the city's aquarium, try your hand at water sports or hang out with dolphins and South African seals.
Food festival
The Dubai Food Festival (DFF) takes place from April 21 to May 7, 2023.
There you can see and taste the city's culinary offerings as well as the ever-popular Dubai Restaurant Week.
Explore culinary treasures, hidden gems and local restaurants where you can sample flavors from across the region. This one-of-a-kind food pilgrimage will give you a deeper understanding of the cuisine and flavors of the Middle East.
Beach clubs and cruises
If you're a beach party lover, Dubai has plenty of entertainment whether you want to enjoy a drink or a good meal with a gorgeous view of the Arabian Sea and the Dubai skyline.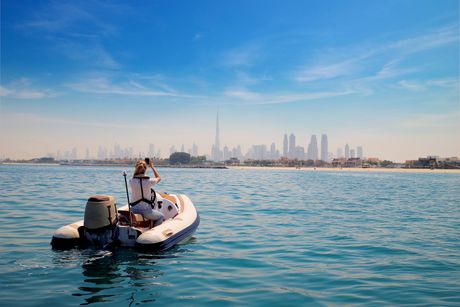 Also, you can sail along the coast thanks to the Hero OdySea tour and catch an unforgettable sunset.
(Ona.rs/PR)
Telegraf.rs zadržava sva prava nad sadržajem. Za preuzimanje sadržaja pogledajte uputstva na stranici Uslovi korišćenja.