WEF topic: Passports will no longer be needed, and this is a way to travel without papers
This year, a pilot project will be launched, and the passport won't be needed anymore starting from next year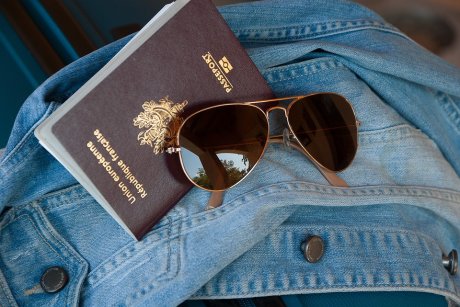 The future of travel by plane is flying without papers. And it will be one of the top topics of the World Economic Forum in China.
World Economic Forum in Dalian - what can we expect
Passengers of two destinations these days will only carry a mobile phone instead of the passport. 
Canada and the Netherlands have announced that they are launching a pilot project for paper-free travel between the two countries. 
Identity information that is usually stored in biometric passports in the future will be safely stored and encrypted on the mobile phone.
Passengers traveling from Montreal to Amsterdam will be able to manage their encrypted identity information by agreeing to share data with border control and airline, which also allows them to control their data using only a fingerprint.
Thus, at security checkpoints and gateways in the airplanes, a control "without the need for a physical passport" would be carried out, stated in the announcement of the World Economic Forum, which leads the initiative.
The so-called digital identity project will be tested internally during 2019, and the first paper-free journey will be held in early 2020. 
- By 2030, international air transport is expected to increase to 1.8 billion passengers, which is 50 percent more than in 2016. With the existing systems, airports cannot handle the flow of people - said World Economic Forum chief Christoph Wolff.
This will, say the initiators, shape the future of aviation and security. 
Currently, the project involves Er Canada, Dutch KLM, airports in Montreal, Toronto and Amsterdam, and it is supported by several technology companies.
Pošaljite nam Vaše snimke, fotografije i priče na broj telefona +381 64 8939257 (WhatsApp / Viber / Telegram).